Friends, I am afraid that yet again we have managed to deliver a new episode of the Saturday Frights podcast a couple of days later than intended. In all honesty it has to do with the new job and the strain of attempting to find the necessary free time to devote to the show. Having said that though, we do have a very special episode of the podcast for you today, as the Projectionist and I are joined by three friends on this show. Fellow PCR authors who were kind enough to share their top 5 horror soundtrack picks with you, focusing on memorable music from all manner of film and television shows. I am willing to bet there are going to be a few on the lists provided today by our guests that you may not be familiar with!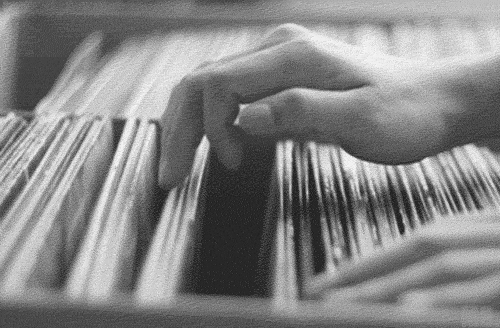 Joining us to share her top 5 horror soundtracks is none other than Ashley Thomas aka The Nerdy Blogger, whose work is frequently featured on Fangirlish as well as the Sci-Fi 5 podcast. The daily five minute podcast that provides the best in sci-fi, fantasy, and horror history – produced by Roddenberry Entertainment.
We also are lucky enough to have the esteemed Earl Green join us on this special episode of the podcast. Earl is no stranger to the Sci-Fi 5 podcast himself, as well as running The Log Book.com – one of the longest running sites on the internet focusing on everything pop culture.
Last but certainly not least is Rockford Jay, my co-host on the Saturday Frights Facebook page – who does his level best to help me keep a lid on the madness of the Vault. He manages to share his love of retro horror on a nearly daily basis, and I am sad to add is frequently the target of the Projectionist's schemes and explosive temper.
Without further ado, please join the Projectionist and myself at the Haunted Drive-In, as we discuss the top 5 horror soundtracks on the Saturday Frights podcast. As always we want to thank you for taking time out of your busy schedule to listen to the show, and hope that you are enjoying season three of the podcast so far.
If you have any suggestions for topics you would like for us to cover in a future episode – or possibly you have comments on the current show itself, email them to me at VicSagePopCulture@gmail.com You can also contact me on Twitter and on Facebook. In addition I certainly hope you will take the time to visit the Saturday Frights Facebook Page. There you can find posts from Rockford Jay, Preston Griffith and myself on a daily basis.
Subscribe to the Saturday Frights Podcast:
[iTunes] Subscribe to the Saturday Frights Podcast (MP3)
Directly download the Saturday Frights Podcast:
Episode Mirror #1 (MP3)