Friends, it would appear that 2021 is a very important year for all of us Godzilla fans. Not only did we have the extremely enjoyable and thrilling Godzilla vs. Kong to enjoy a couple of months ago, but apparently a brand new ride based on Godzilla opened up in the Seibuen theme park located in Tokorozawa, Saitama, Japan. The ride which is entitled Godzilla the Ride: Giant Monsters Ultimate Battle debuted on May 19th, certainly a fantastic way to mark the theme park reopening, after closing their gates to the public much like Disneyland and Universal Studios Hollywood and Florida due to the worldwide pandemic. Godzilla the Ride offers fans of the legendary Kaiju a unique opportunity, finding themselves caught in an attack on Tokyo by the monstrous and always frightening King Ghidorah. In fact as this short video by Luminous points out, the designs of both Godzilla and his foe boast new designs, although I will have to say I think they look quite similar to what we've seen from the MonsterVerse film series by Legendary.
It appears that Godzilla the Ride was filmed using not only miniature vehicles and buildings, which obviously is a wonderful throwback to the early Toho films, but it was directed by Takashi Yamazaki. The director is perhaps best known for his Always: Sunset on Third Street trilogy, with the second film containing a dream sequence featuring Godzilla by the way. But he has also helmed the likes of 2010's live action Space Battleship Yamato as well as the astounding CGI animated feature Lupin III: The First back in 2019.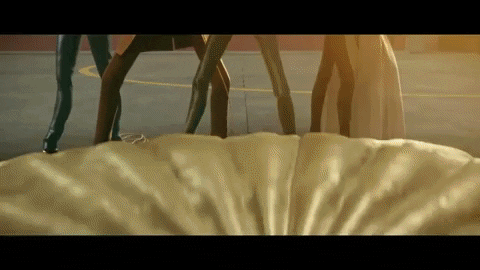 Now then, I think to set up the scenario for Godzilla the Ride I will leave you with the press release provided by Sci-Fi Japan:
"Built on a small hill seen from the shopping area of a Tokyo street sits a movie theater loved by the people of the city. The everyday peace of life as usual is disrupted when a mysterious giant creature, King Ghidorah, suddenly appears in Tokyo.
King Ghidorah moves toward Saitama, knocking down buildings in its path. Then, an emergency broadcast announces that another giant monster is approaching.
The park guests are instructed to get into the deluxe armored vehicles of the "Special Disaster Countermeasures" (特災対, Toku Wazawai Tai) response unit. But, when they are caught up in the unbelievable fight between Godzilla and King Ghidorah, will they be able to escape to safety?"
In closing out this article I must give a tip of the hat to Brad Miska of Bloody Disgusting for the heads up on Godzilla the Ride. I hope that the video doesn't get yanked any time soon as it is the only way many of us will be able to experience the new thrill ride for ourselves.