Friends, we are on the cusp of 2020 ending and 2021 beginning and I am sure that for many of you this year could not end quick enough. From the obvious pandemic, natural disasters, to an overwhelming and somewhat historic divisions in the ideology of people in regards to matters of importance as fundamental human rights, politics, or even if The Mandalorian is setting the proper example with how it treats imaginary animals. Of course, I have to add that as this site is focused on all things pop culture as well as retro related, 2020 has given me an absolute bellyful of writing remembrances of the many talented entertainers and people of note that we have lost throughout the year. However, with that rather heavy intro out of the way, it is too easy to focus on the negative – there were some nuggets of awesomeness in 2020 to be sure. Which is why a few of my fellow Pop Culture Retrorama Colleagues were kind enough to get together and share with you the Top 5 things we liked in 2020.
First up we have Ashley Thomas aka The Nerdy Blogger:
Star Trek – I have been a Star Trek fan since I was introduced to the franchise in 2009 via the J. J. Abrams reboot. An unusual introduction, I know, but I did go back and watch every Star Trek film and every single episode of every series over the course of the next 6 years. I've also made a habit of watching the H&I channel's #AllStarTrek block nearly every evening while I prepare for the next day and try to relax a bit before bed.
To say that I love Star Trek might be an understatement.
2020 reignited my love for the franchise. We had new Star Trek happening every week for about 3/4 of the year this year. Picard, Lower Decks, and Discovery are all very different, but each is a fantastic series in its own right. Star Trek has a common thread of hope throughout every series, and that's been something I think we all have desperately needed this year.
Vinyl! – Early this year, my husband and I made the investment in a good quality record player, replacing the one we purchased at the beginning of our marriage that had bit the dust a few years ago. This purchase has sparked the purchase of much vinyl this year, both new and old. My most fun retro find of 2020 is my copy of The Black Hole score. I didn't think anything of it at the time of purchase, but apparently, my copy was once owned by PM Magazine.
Comic Books! – I've been a comics fan for nearly my entire life. I've probably bought more comics this year than ever before, again, both new and old. I've been covering the 1995 Marvel Gargoyles series here at the PCR and between cross-state searches by me and my best friend in my hometown in Tennessee, we completed my collection of the series. The thrill of the hunt for these books has been a lot of fun, and it's been a great reminder of why I love comics so much. I feel like a kid again reading these stories, but they also remind me of what sparked my deep and abiding love of myth, legend, fantasy, and science fiction in the first place–Gargoyles.
The Mandalorian – I think it's safe to say that we all love Star Wars here at the PCR and The Mandalorian is perhaps the most universally loved Star Wars property since the original trilogy. What I especially loved about The Mandalorian this year was seeing all the powerful women on my screen. I wrote more extensively about this in my review of the season finale on Fangirlish (don't read ahead if you don't want to be spoiled), but that episode had 4 different kinds of women who are powerful in their own right show up and steamroll a pack of Stormtroopers like it's nothing. As an adult, I appreciate what Leia did to change how women were represented in Science Fiction, but as a kid, I didn't want to be a commander like her. I wanted to be in the middle of the fray, shoulder to shoulder with Luke and Han, taking out Stormtroopers. I got my dream fulfilled in the finale of The Mandalorian and I will always be grateful for that.
The Pop Culture Retrorama – I hope it's not too cheesy to say that I have deeply enjoyed being part of The Pop Culture Retrorama team this year. I am so grateful that I've gotten to contribute to the site, both via the blog and podcast. It's brought me a lot of joy to have gotten to know my fellow contributors here at the PCR better this year and to be among such excellent cohorts at one of the most positive sites on the internet. We could all use a bit more positivity, even during the best of times, but no more now than in 2020. Special thanks go to Vic for being our fearless leader and for his tireless efforts to make this site the great place that it is.
Next is none other than Rockford Jay, my esteemed co-editor of the Saturday Frights Facebook page:
(5) BIG BIG BLU-RAY SALES
Deep discount summer and fall sales by the good folks at Kino Lorber, Scream Factory, Criterion, Warner Archive, and others gave me plenty viewing to pass the empty lockdown hours.
(4) NOVELTY T-SHIRTS GALORE
From Kolchak's Independent News Service to Jim Rockford's Yellow Pages ad, to the Power Records logo and Heroes World catalogue art, deep dive nerd shirts made lounging around the house a colorful affair.
(3) CUSTOM NERD VENTURES
A desktop designed paper Mego-sized Enterprise bridge playset from Cardboard Agitprop? Three-Dee printed Super Powers action figures from Emilio Zee? Toy-Ventures Magazine from the good people at PlaidStallions? Great bespoke geek projects helped fill my empty hours!
(2) REDISCOVERING LOCAL EATERIES
I made a point to eat local and spend local to do my part to help our struggling small businesses and restaurants, and I was all the fatter for it! Chili cheese fries from Joe's Chicken Shack! Roast beef splits from Pine Mountain Grill! Slaw dogs from Patriot's Dairy Bar! Daily specials from France's Diner, the Circle T, and the Isom Double Kwik! I ate so much, I got the shakes! And I got the fries too!
(1) BABY YODA EASES THE PAIN!
Need I say more?
Allison Venezio-Preston is up next:
1) I fell in love with watching 1980s and 1990s corporate training videos, learning the policies and procedures of companies that may or may not be still in business as we close out 2020. The idea of watching an employee have to act like the worst employee ever, and how companies handle that type of employee behavior tends to yield some hilariously awkward results.
2) Netflix did a ten-episode series based on The Baby-Sitters Club. I know it was done 30 years ago for HBO, but this series took the first eight books (the original worked because it was thirteen original stories), and I believe one of the Super Specials as a two-parter, and turned them into half-hour episodes, modernizing some of the elements of each episode, while sticking with the main plot of each story. I watched the series over the course of a week while walking on the treadmill in the morning, and I felt it to be a faithful adaptation, and as well acted as you can expect a television series based on a series of books aimed at preteen girls could possibly be.
3) Since conventions were a no-go this year (we would have attended at least one, under normal circumstances), convention companies taking to a virtual format has allowed me to see celebrities I probably wouldn't have met otherwise. I looked up Galaxy Con's virtual panel offerings and put the ones that interested me on my calendar so I could watch them. My favorite, by far, was Jodi Benson from The Little Mermaid, especially when she sang "Part of Your World" at the conclusion of her panel. I had goosebumps and tears like you wouldn't believe listening to her beautiful voice, the song of a precocious teenager, longing for a life beyond the one she already knows. Thirty years ago, Ariel was my first Disney Princess, and listening to her sing reminded me of many happy hours listening to the soundtrack in my cassette player.
4) Piggybacking on the virtual convention panels, in June, I made a $15 donation to the Lobero Theatre in Santa Barbara, California, and was able to watch a one-hour isolation concert featuring Kenny Loggins. I've talked about my love of his music plenty of times in the past, and my husband, my mom, and myself have been to two of his concerts. The concert was short, sweet, and to the point, but it felt personal. My husband and I felt like we had front row seats – we sang along, made popcorn, and took "concert selfies."
5) Getting recognition from my peers for my writing is something I always appreciate, and I consider my writer's circle to be a tight-knit one. Having the opportunity to work on the Pop Culture Retrorama Podcast, which allows me to talk about nostalgia, while working with an amazing group of fellow writers, has been one of the best parts of this crazy year. I also had the opportunity to talk nostalgia and my craft with Mark from VHS Rewind! earlier this year, which was exciting.
I'm not going to lie, this hasn't been the easiest year, with furloughs, quarantines, and tragic losses, but being able to escape and "look back," even for a little while, helps make the present a little easier to deal with. Here's to 2021, and perhaps a little more…calmness?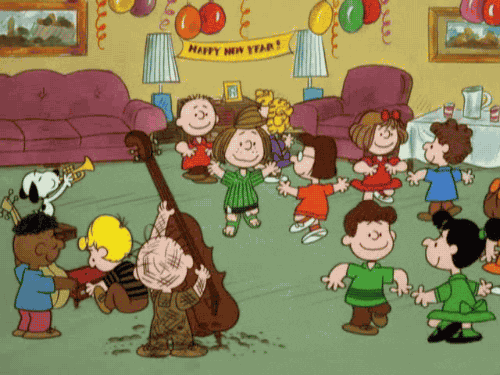 In all honesty, my fellow Pop Culture Retrorama Colleagues touched upon every single thing that I liked in 2020 – from The Mandalorian and Star Trek to getting takeout food at local restaurants. Although I will have to add that I am so very grateful that the Arkadia Retrocade has been able to keep it's doors open through the pandemic – I might not be part of the arcade at the present – but just knowing that it continues to thrill the Players that visit has done much to lift my spirits. The same is true for Pinpoint, the pinball bar in my neck of the woods – as I have mentioned on the Diary of An Arcade Employee podcast – owned and operated by Bo Counts who was one of the original technicians at the arcade. I do not venture out very much but it felt good to experience a little normalcy in 2020, stopping by for just a few minutes and enjoying one of my favorite energy drinks and pinball tables.
That also is true with a local business that is just two doors down from Pinpoint – the hallowed Block Street Records. Not to sound like a broken record – ahem – but I look forward to popping in once a month and just browsing all of the awesome vinyl that is available – although it might not shock you to learn that I frequently pick up a soundtrack or children's record during my visits.
Another local business that made 2020 more bearable is Rock Bottom Books – the local comic shop that I have been visiting for the past 34 years. There is something pretty magical when the owner knows you well enough to successfully predict 99.99% of the time what books you are going to want in your pull list, right?
Last but not least though and at the top of the list of my Top 5 Things I liked in 2020 – is you. We simply could not do this without your continued support of the site and the various podcasts – so from the bottom of our hearts, we thank you. Have a very safe and Happy New Year!
In closing out this article I obviously want to thank my fellow PCR writers, this site would not be half as much fun without their contributions. Some like Earl Green, Ashley Thomas, Allison Venezio-Preston, and Rockford Jay join me on the Pop Culture Retrorama podcast. However there is also Brett Weiss, Gary Burton, Rob O'Hara, I See Robots, Javier Ojst, and Daniel XIII that are very much part of the Pop Culture Retrorama family and help make this site special.