Friends, it has been a little over a month since we have been able to release a new episode of the Saturday Frights podcast – I address the reasons for that on the show itself – but in short I became ill back in October. I am feeling much better as is the Projectionist, who I might have passed my illness to if we are being totally transparent on the subject. Let us hope that we have the podcast back on schedule for the remainder of Season three – starting with this show – which is a look at the Top 5 Tales from the Darkside episodes as voted on by fans of the television series. In this episode we give a synopsis and thoughts on what we liked most about each of the Top 5 episodes – as well as a brief history on Tales from the Darkside itself.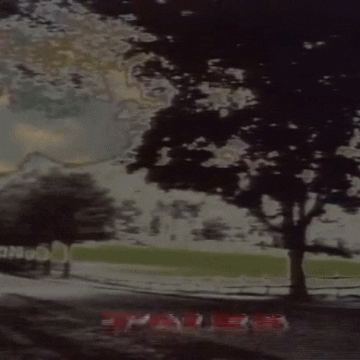 Of the five episode of Tales from the Darkside that made the grade, you might recognize some of the names of those in front of and behind the camera. Like George A. Romero (Night of the Living Dead), Stephen King (Pet Sematary), Jodie Foster (Silence of the Lambs), Robert Bloch (Psycho), and Michael McDowell (Beetlejuice) to name just a few.
If you have any suggestions for topics you would like for us to cover in a future episode – or possibly you have comments on the current show itself, email them to me at VicSagePopCulture@gmail.com You can also contact me on Twitter and on Facebook. In addition I certainly hope you will take the time to visit the Saturday Frights Facebook Page. There you can find posts from Rockford Jay, Preston Griffith and myself on a daily basis.
We sincerely hope that you are enjoying the third season of the Saturday Frights podcast so far – will your favorite episode of Tales from the Darkside make cut?
Subscribe to the Saturday Frights Podcast:
[iTunes] Subscribe to the Saturday Frights Podcast (MP3)
Directly download the Saturday Frights Podcast:
Episode Mirror #1 (MP3)