For this first episode of the Pop Culture Retrorama Podcast of 2020 – we are taking a trip back to 1987 to discuss Hasbro's Visionaries: Knights of the Magical Light toy line. An action figure series that managed to combine both a science fiction and fantasy setting with a line of medieval action figures who were sporting holographic stickers. As I explain in the episode itself by 1987 3D hologram stickers were quite in fashion – giving kids and fans of pop culture the ability to slap holographic images of their favorite Autobots and Decepticons or members of The A-Team on whatever they might wish. Although as I attempt to explain on this show – that popularity sadly did not extend itself to the Visionaries: Knights of the Magical Light line of toy and vehicles.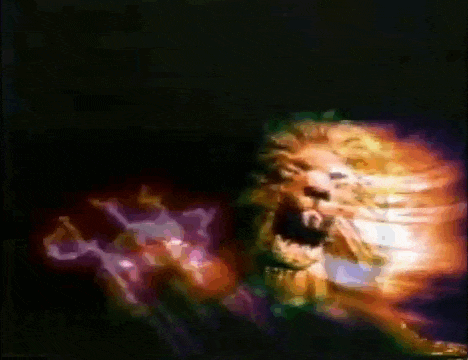 Now I am obviously not saying that Visionaries: Knights of the Magical Light was a bad toy line – quite the opposite – it was quite amazing, however it failed back in 1987 to find the audience that Hasbro was seeking. One other thing I feel I need to add is that compared to most of the shows I've done for the Pop Culture Retrorama podcast – this was one a beast to research. With the Visionaries not finding success it was like pulling teeth to find any real information on who was responsible for the creation of the toy line – as well as those stunning 3D holograms used on the toys and vehicles themselves. Thankfully I stumbled upon The Visionaries.Net – who gave me my first big piece of knowledge to work with. As promised in the episode I also must give thanks to Bot Talk.Com for a wonderful interview with one of the sculptors for said holograms – David Dann.
Also on this show I reveal that for 33 years I was under the impression that Marvel Comics had a hand in the creation of The Visionaries – much like they had with both G.I. Joe: A Real American Hero and The Transformers. Turns out I've been quite wrong all these years… sort of… but in the show I share how Hasbro and Marvel Comics did become successful partners – a story shared by Jim Shooter with the Graphic NYC site.
If you have any suggestions for topics you would like for us to cover in a future episode – or possibly you have comments on the current show itself, email them to me at VicSagePopCulture@gmail.com You can also contact me on Facebook or even Twitter. Or perhaps check out the Pop Culture Retrorama Facebook page? There you can find posts a couple of times a day – featuring vintage commercials, comic book ads and toys.
The theme used at the beginning and ending of this episode was provided by Earl Green, if you enjoy his work, make sure to check out his exceptional spot on the internet – TheLogBook.com – let him know we sent you.
As always I have done my best to give you information on those behind the scenes who made the Visionaries a memorable brand – in particular with the excellent animated series. That includes letting you know the ridiculous amount of talent they had with the voice actors – such as Roscoe Lee Brown, Jonathan Harris, Jim Cumming, Neil Ross, Chris Latta, Peter Cullen, Susan Blu and more.
All right then, I want to thank you for taking the time out of your busy schedule to listen to the show – now come with me to the Planet Prysmos and learn of the Visonaries: Knights of the Magical Light!
Subscribe to the Pop Culture Retrorama Podcast:
[iTunes] Subscribe to the Podcast directly in iTunes (MP3)
Directly Download the Pop Culture Retrorama Podcast:
Episode Mirror #1 (MP3)
Episode Mirror #2 (OGG)