Friends, as the Sun begins to set over the Vault and considering Halloween is nearly here – what better way to get into the spirit of the Season than listening to the late and great Sir Christopher Lee recite The Raven by Edgar Allan Poe. Obviously Lee is not the only actor to have lent his powerful voice to the reading of this 1845 poem by Poe – far from it in fact with the likes of Christopher Walken, John Astin, William Shatner, Basil Rathbone, and Vincent Price to name just a few who have recited the poem. However there are few of those I have just mentioned that can match the gravitas that Sir Christopher Lee brings to this particular recording – although what else should we expect from the man who brought us such memorable performances as Saruman the White, Lord Summerisle, and of course Dracula!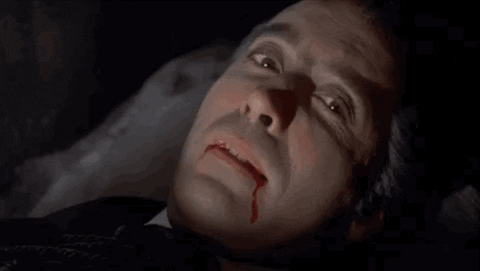 Now to be totally honest, I do not know where this reading of The Raven originates – perhaps a collection of work by Poe that Lee read I am wholly unaware of. I do at least know that back in 1981 he read five stories from Poe – for a 2 cassette tape set entitled Christopher Lee Reads Tales of Mystery and Horror that was produced by EMI. The stories included in that particular collection are Hop Frog, The Raven, The Masque of the Red Death, The Tell-Tale Heart, as well as The Murders in the Rue Morgue. Having taken a moment to listen to Lee's 1981 reading of The Raven it is obvious the one we are sharing today was from a later recording.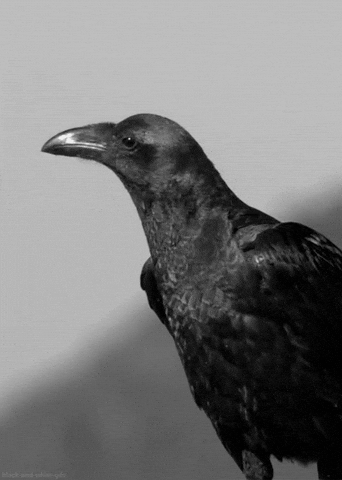 For what it might be worth, The Raven was first published in the New York Evening Mirror on January 29th of 1845. Although the Author would go on to sell the tale to The American Review a few weeks later – to say nothing of it appearing in the likes of the New York Tribune, and the Broadway Journal as well as others. As I understand it, Edgar Allan Poe mentioned that he was inspired to write the tale because of a character in Barnaby Rudge: A Tale of the Riots of Eighty by Charles Dickens – which featured a talking raven. And while by all accounts it would appear that The Raven was very well received and made Poe something of an instant celebrity – it sadly did nothing to increase the sales of his writings.
With that little bit of history out of the way, why not dim the lights if you are able and enjoy Sir Christopher Lee reading The Raven!