Friends, as the last episode of the first season for the Pop Culture Retrorama podcast was back in March – I am willing to bet that waking up to find a brand new episode was pretty low on your list of things to expect today. The reason for this new show as I mention in the podcast itself, is to not only remind folks that the show is still being produced – but to also give you a taste of the new direction the podcast is taking. I will still be doing in depth episodes on all manner of pop culture related subjects – case in point for this show – the animated Saturday Morning Godzilla series from 1978. However, for the second season of the Pop Culture Retrorama podcast I will be joined by fellow writers from this site – all discussing their own subjects. For example, Rockford Jay shares some history on Queen's memorable "Don't Stop Me Now" – which just so happens to have been released in 1978.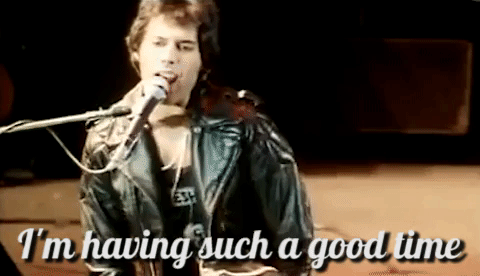 Also joining us on this episode we have Ashley Thomas aka The Nerdy Blogger of Fangirlish – who shares the sad news that we have lost Norm Spencer – the voice of Cyclops from the X-Men animated series. Thomas provides her own memories of the talented Spencer but also provides some remembrances of those who worked with him – such as Cal Dodd (Wolverine) and Lenore Zann (Rogue).

Allison Venezio-Preston has decided to give everyone the lowdown on the updated Mall Madness board game – which includes new characters and stores – but still sounds like it is just as fun as the original 1989 game.

The esteemed Earl Green is also on this episode – taking time out of his busy schedule at The Log Book and writing for this site to discuss 1978's Star Bird by Milton Bradley. A science fiction toy that I too coveted in my youth.

Bear in mind that the second season of the Pop Culture Retrorama podcast will not start until we are finished with the current season of the Saturday Frights podcast. So we hope you will enjoy this sneak peek at how the new PCR show will presented in the near future.
If you have any suggestions for topics you would like for us to cover in a future episode -or possibly you have comments on the current show itself, email them to me at VicSagePopCulture@gmail.com You can also contact me on Twitter and on Facebook. In addition I certainly hope you will take the time to visit the Saturday Frights Facebook Page. There you can find posts from Rockford Jay, Preston Griffith and myself on a daily basis.
Subscribe to the Pop Culture Retrorama Podcast:
[iTunes] Subscribe to the Podcast directly in iTunes (MP3)
Directly Download the Pop Culture Retrorama Podcast:
Episode Mirror (MP3)