Friends, it has been a little bit since we've last had a Retro Radio Memories article to share with you. I thought instead of going with some classic old time radio goodness though, we would once again enjoy an offering from Michael Hanson's iconic Mindwebs series. The radio series originated at WHA radio in Madison, Wisconsin in the '70s and presented science fiction, fantasy, and horror stories by some of the most celebrated writers of the day. Just a small list of those whose work was chosen by Hanson include Ray Bradbury, Robert Bloch, Ursula K. Le Guin, H.P. Lovecraft, Raymond Chandler, as well as Kit Reed. It is the last author whose story is the subject of the episode of Mindwebs today, a science fiction tale with a dark twist called "The Food Farm".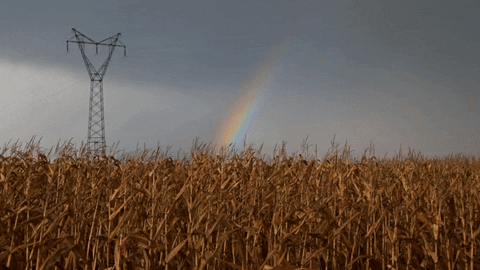 Kit Reed, who was born Lillian Hyde Craig, had her first short story published in the April issue of The Magazine of Fantasy & Science Fiction back in 1958. Entitled "The Wait", the tale involves a teenager who finds herself in a field amongst other women, curiously sitting on small boxes, a ritual known as 'The Wait'.
"The Food Farm" was originally published in 1967 and focuses on a teenager named Nelly. Besides 'plugging in' to enjoy the music of a celebrity known as Tommy Fango, her greatest comfort in life is food. The young girl appears to have an eating disorder however, going so far as to steal out in the middle of the night to obtain food by any means necessary, from panhandling to perhaps selling herself to strangers. Her parents take drastic measures to attempt to curtail her eating but have no luck, shockingly resorting to having their daughter forcibly taken away to a most curious farm. Bordering on starvation from lack of food and a chemical regimen, the titular farm is place where affluent families might send their daughters to insure they will lost weight, so as not to be an embarrassment any longer.
Let us learn of the fate of Nelly and the others imprisoned at "The Food Farm" courtesy of Michael Hanson's Mindwebs.
You might be interest to know that his episode of Mindwebs was narrated by Jay Meredith Fitts. Let us know what you think of the story in the comments below.