Friends, we have a brand new episode of the Saturday Frights podcast for you today, and this time the Projectionist and I are tackling yet another classic picture. Most of you Fright Fans might recall that on the last show we discussed 1981's The Howling… well… on this episode we are talking about 1963's The Birds. While Alfred Hitchcock most definitely has legions of fans when it comes to his films and even his popular and long running television series, it kind of seems like a lot of people are rather dismissive of The Birds. That is something that the Projectionist and I bring up in this episode, in addition to possibly providing a little more background information than usual on the making of the film.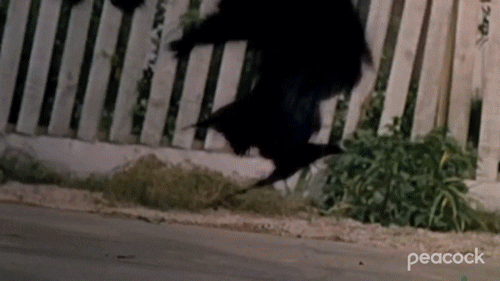 Although we do mention it in the episode itself, The Birds wasn't exactly well regarded when it was originally released on March 29th of 1963. That might have had something to do with the box office success of Psycho in 1960, the popularity of which seems to have also caused Hitchcock to spend a couple of years attempting to find just the right movie to be his next project. And The Birds turned out to be a pretty daunting film to bring to the big screen, with a much bigger cast and lots of special effects.
I think it is safe to say that Alfred Hitchcock was up to the task though, although the film did have an embarrassment of riches when it comes to the cast. From Tippi Hedren (Marnie) as the lead to the likes of Rod Taylor (The Time Machine), Jessica Tandy (Driving Miss Daisy), Veronica Cartwright (Alien), and Suzanne Pleshette (The Bob Newhart Show) to name just a few.
We thank you as always for taking the time out of your busy schedule to listen to the show, so without further ado, let us all take a trip to Bodega Bay… but beware of The Birds!
If you have any suggestions for topics you would like for us to cover in a future episode – or possibly you have comments on the current show itself, email them to me at VicSagePopCulture@gmail.com You can also contact me on Twitter and on Facebook. In addition I certainly hope you will take the time to visit the Saturday Frights Facebook Page. There you can find posts from Rockford Jay, Preston Griffith and myself on a daily basis.
Subscribe to the Saturday Frights Podcast:
[iTunes] Subscribe to the Saturday Frights Podcast (MP3)
Directly download the Saturday Frights Podcast:
Episode Mirror #1 (MP3)