Friends, I became a fan of the James Bond franchise rather late in life. I have shared in past articles that my first foray into the series was thanks to 1973's Live and Let Die, which not only was the first film that I saw starring the late and great Yaphet Kotto, but it was also the debut feature for Roger Moore as secret agent 007. It wasn't until after former Remington Steele star Pierce Brosnan took over the role from Timothy Dalton that I really started to get into the franchise. Part of that has to do with the fact that I was able to get my hands on the original James Bond books by Ian Fleming, although I also had one of my best friends demand that I watch From Russia with Love after work one evening and I've been hooked ever since.
Over 26 official films, assuming we are going to be lucky enough to see No Time to Die, there have been six actors to take on the mantle of 007. To be fair it was David Niven (The Pink Panther) that played a retired version of the character in 1967's Casino Royale, but I am under the impression the spy comedy is not considered canon.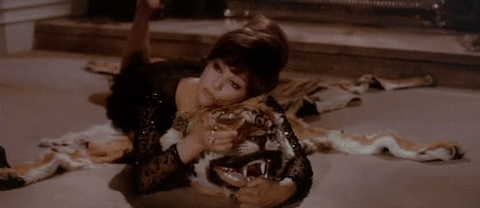 There have been many actors over the years though that were considered for the role of James Bond, a few of those even managed to have a screen test. Thanks to Rockford Jay we have some videos to check out featuring the screen tests for the likes of Sam Neill (In the Mouth of Madness), James Brolin (Westworld), and ex-rugby player Roger Green.
We are going to start with Green, who was up for the role of 007 after George Lazenby's turn in On Her Majesty's Secret Service. From reading online it sounds as if Roger Green was looked on favorably as the next Bond, but Sean Connery was coaxed out of his retirement from the character for 1971's Diamonds Are Forever. For Green's screen test he would be partnered up with stuntman and actor Bob Simmons, who would work on ten of the Bond films starting with Dr. No in 1962. In addition the test featured Imogen Hassall (When Dinosaurs Ruled the Earth) as the young woman who is witness to Bond's deadly fighting skills.
James Brolin was not only up for the part of 007 but actually was hired to play the character for 1983's Octopussy, after Roger Moore decided to leave the franchise after For Your Eyes Only, which was the fifth time he had played the character. As I understand it though an issue arose behind the scenes of the picture between the producers of the film, they were concerned that Brolin wouldn't be able to draw in crowds with the likes of Sean Connery returning to the role in a rival Bond film with 1983's Never Say Never Again. That is why Roger Moore was brought back to the series – in the hopes that he could compete against the star power of Connery. That gamble seems to have paid off as Octopussy would rake in about 20 million more at the box office than Never Say Never Again!
It was 1985's A View to a Kill that would be the final Roger Moore film in the Bond series. Before the part went to Timothy Dalton (The Lion in Winter, Flash Gordon) though it was offered to the likes of Pierce Brosnan as well as Sam Neill. Thanks to a contract issue with NBC, audiences wouldn't get a chance to see Brosnan play the role of 007 until eight years later with GoldenEye. Sam Neill while reluctantly agreeing to a screen test never wanted the role in the first place, which might have worked out for the best, if he had been tied up in contracts with a series of James Bond films he might not have been able to appear in 1993's Jurassic Park, right?