Friends, when Philip Kaufman's remake of Invasions of the Body Snatchers was released to theaters on December 22nd of 1978, it played in a mere 445 theaters and by the time it had completed it's run it had managed to earn 24.9 million against a budget of 3.5 million dollars. Not too shabby a return for 1978 but perhaps even more impressive is that the Kaufman (The Right Stuff) helmed filmed managed to be one of the rare cases were a remake was just as good or perhaps even better than the original film, the classic 1956 picture starring Kevin McCarthy.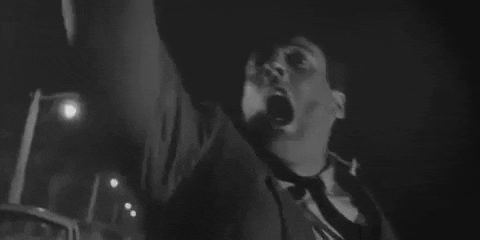 While it should be mentioned that not all critics at the time were impressed with Invasion of the Body Snatchers, the majority seemed to enjoy it even if they saw it as just a bit of entertaining fluff. As mentioned in a very early episode of the Saturday Frights podcast, while it played at the local Drive-In theater of my youth, I didn't catch it until a couple of years later after it had been released on the Movie Channel. Both my Father and I were quite impressed with the remake, the slow burn of what first appears to be a citywide wave of paranoia quickly dives into a satisfying science fiction/horror scenario. Or perhaps it would be better described as being a solid entry in the apocalypse genre?
In some of those original reviews for the movie I was shocked to find that Philip Kaufman's direction was pointed out as being lacking, personally I think he did a fantastic job. Kudos to the screenplay by W.D. Richter (Big Trouble in Little China) as well, although it doesn't hurt that the source material, the 1954 The Body Snatchers by Jack Finney is equally entertaining. You might be interested to know that the story first saw print in serialized form in the pages of Colliers Magazine, it wouldn't be until the following year that Dell Books would publish it as a novel.
The 1978 Invasion of the Body Snatchers remake is particularly enjoyable thanks to the extremely talented cast that Kaufman assembled. You have the likes of Donald Sutherland, Brooke Adams, Veronica Cartwright, Jeff Goldblum, Art Hindle, and Leonard Nimoy. The late and great Nimoy in particular manages to pretty much steal every single scene he is in, which is saying something considering the amount of talent I just mentioned.
But what about Roger Ebert and Gene Siskel, what did they think of the picture? Thanks to this uploaded segment of Sneak Previews we can find out for ourselves!
In closing out this article, if you happen to take the time and listen to that episode of the Saturday Frights podcast – please bear in mind it was at a time that we were attempting something different with the audio presentation for the character of the Projectionist.