Friends, some pretty exciting retro video game news dropped on Saturday – three of the luminaries of the Golden Age of Activision have decided to join up and form the Audacity Games studio. David Crane as well as Garry and David Kitchen have started up the new company to produce new titles for retro gaming systems – including the likes of the Atari 2600 and more.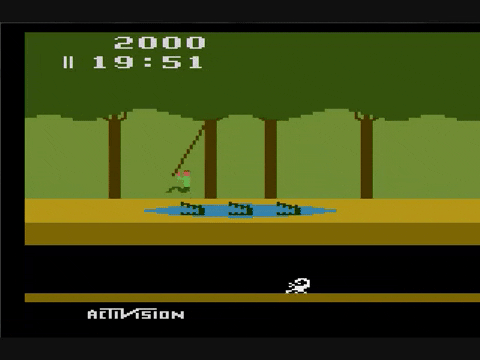 Activision as you probably are already aware was formed all the way back on October 1st of 1979 – when David Crane along with Larry Kaplan (Kaboom!), Alan Miller (Robot Tank), and Bob Whitehead (Chopper Command) decided to leave Atari. The reason being that the game designers felt they should be getting some of the vast profits that Atari was raking in on the games they came up with, in addition to being given credit for the games themselves. When those requests were not met, the four decided to finish up their business with Atari and create their own company, with Activision becoming the first third-party developer.
David Crane might be best known for 1982's Pitfall!, the record-breaking cartridge published by Activision that has been said to have sold over 4 million copies. Garry Kitchen not only had a hand in the port of Donkey Kong to the 2600 but also created the likes of Keystone Kapers and Pressure Cooker for Activision. Dan Kitchen created Crackpots for the iconic third-party developer in addition to working on River Raid II and Ghostbusters II among others. It bears pointing out that a handful of the nearly 50 titles produced by Activision have managed to be discussed on the Diary of An Arcade Employee podcast – including Pressure Cooker, River Raid, and even a Top 5 episode.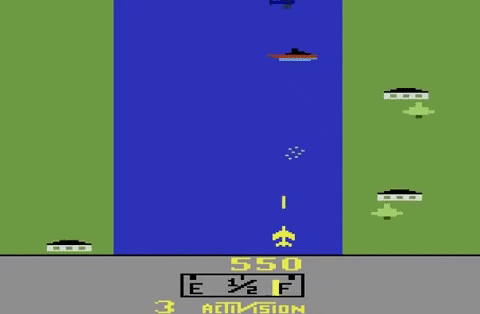 Here is the official press release announcement for Audacity Games:
"Today, former Activision Co-Founder David Crane and ex-Activision Game Designers Garry and Dan Kitchen announced that they have partnered to form Audacity Games, Inc., a video game publisher focused on designing and publishing boxed game products for a variety of retro game systems, starting with the Atari® 2600™ Video Computer System™.
"With the popularity of retro video games, we saw an opportunity to create new titles for these still popular systems", Audacity Games co-founder Garry Kitchen said, "and it gives us all a chance to design games again for the platforms that helped launch our careers." Co-founder David Crane added, "For years our fans have been asking us to create new games. We heard you, and have decided to do just that. I have always said that I have as much fun making games as others do playing them, and the retro game systems are my favorites."
About Retro Gaming: Retro Gaming is a movement to preserve, collect, and enjoy games and game consoles from a simpler time when video games were easy to understand and fun to play. Retro games demonstrate that a game can provide hours of enjoyment without using the latest technology. The buyer of a retro game gets to own a physical part of gaming history rather than a download of a license that can expire at any time. Each of Audacity Games' products were authored by original retro game designers, designed to be fun to play, and come as physical game cartridges in a collectible box.
About Audacity Games Inc.: Audacity Games is a premium retro-game publisher founded by legendary game designers David Crane, Garry Kitchen and Dan Kitchen. Every game produced by Audacity Games™ is manufactured to order, and each copy is customized with a unique serial number. Every game connects to the internet through your connected mobile device for registering high scores, gives the player a chance to earn a physical high score patch like those from the golden era of 2600 games, and comes in a full-color box with colored label and printed manual to add to your game collection.
About the founders: David Crane, one of the most successful video game designers of all time, is best known for his smash hits PITFALL!™, DRAGSTER™ and GHOSTBUSTERS™ to name just a few. Garry Kitchen's work spans five decades of successes with such hits as KEYSTONE KAPERS™, PRESSURE COOKER™ and the Atari® 2600™ version of DONKEY KONG™. Dan Kitchen rounds out the trio with over 40 years of game design experience creating such games as CRACKPOTS™, and the Atari® 2600™ versions of KUNG-FU MASTER and GHOSTBUSTERS™.
Atari and Atari 2600 are trademarks of Atari Inc.; All other trademarks, service marks and company names are the property of their respective owners."
In closing out this article I want to give a big thanks to Earl Green for the heads up on this exciting news. Earl is not only a fellow writer for the Pop Culture Retrorama site but is also behind Phosphor Dot Fossils, the Logbook, in addition to being a key contributor to the Sci-Fi 5 podcast – your daily five minute look at science fiction history.