Friends, your mission, if you should choose to accept it is to watch this wonderful 1968 View-Master reel set for the popular Mission: Impossible television program. Curiously enough this delightful View-Master offering is actually based on the thrilling two-part story entitled "The Bunker". The first episode of which originally aired on CBS on March 2nd of 1969 with the second part of the story being broadcast on March 9th. While the View-Master packet and reels themselves have a copyright date of 1968, I am pretty sure that it would not have been released until after these two episodes had aired – although I can find no record of when the reels were released. At the very least I can share with you that "The Bunker" was from Mission: Impossible's third season and were episodes 72 and 73 of the long-running TV series.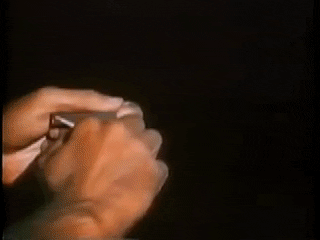 While the original leader of the Impossible Mission Force was Dan Briggs, played by Law & Order's Steven Hill, it would be the iconic Peter Graves as Jim Phelps that would lead the team beginning on September 10th of 1967 and for the remaining five seasons. And while there were guest stars galore throughout the run of the show, the original core team of IMF agents included Barnard "Barney" Collier (Greg Morris), William "Willy" Armitage (Peter Lupus), Cinnamon Carter (Barbara Bain), and Rollin Hand (Martin Landau). By far my favorite characters from the original team were Collier, who handled all of the mechanical and electronic demands, and Hand – who was a master of disguise, magician, as well as escape artist.
For this View-Master Mission: Impossible reel set adaptation of "The Bunker", the IMF team must attempt to rescue Dr. Rojak (Milton Selzer) and his wife (Lee Meriwether) from an underground bunker. The scientist is being forced to work on a deadly long-range missile, with the government of his country threatening to kill his wife if he doesn't produce results. To make matters worse, another government has learned of this and sends in an enemy agent to stop the missile research by any means necessary – can the IMF force rescue the scientist and his wife in time?
Obviously with only a mere 21 images to tell the story, it should go without saying this is an extremely abridged version of the two-part story. If you want to see all of the action and intrigue that "The Bunker" has to offer you can watch it on CBS All Access – which should be transforming into Paramount+ tomorrow – on the 4th of March.