Friends, in the early '80s on Sunday evenings there was a television show that my Family would never fail to watch, that was the ABC series Ripley's Believe It or Not! A wonderful show with the iconic Jack Palance (Batman, City Slickers) acting as host – inspired by the newsreels, radio series, books, and comic books of Robert Ripley. After testing the waters with a television pilot on May 3rd of 1981 – ABC picked up the series and the first episode of Ripley's Believe It or Not! aired on September 26th of 1982. For four seasons viewers were guided by Jack Palance through the more bizarre elements of history, noteworthy individuals, and interesting cultural activities. Just a few of the subjects covered on the TV show included the research on cryogenics, a prisoner who took his life with the aid of playing cards, a fire that burned non-stop for eight months, and Stephen Hawking. Palance did not host the show alone, as he was joined by a trio of co-hosts for various segments throughout the 76 episode run of Ripley's Believe It or Not!. That included the likes of Catherine Shirriff (Star Trek III: The Search for Spock), Marie Osmond (Donny & Marie), as well as Holly Palance – who not only joined her Father for two seasons on the show but was recognizable from her role in 1976's The Omen!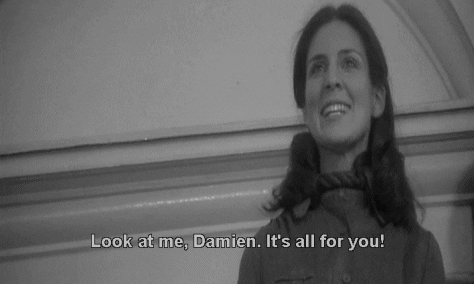 Jack Palance was the perfect choice as host, there seemed to be a merry twinkling in his eyes and barely restrained glee when he was discussing something gruesome. The fact that the audience could see that Palance was having fun sharing these interesting facts and legends – it helped to knock a little edge off the sometimes more gruesome subject matters featured on the show. Having said that however, it did nothing to diminish the chills I would experience from the rather memorable intro to the TV show. Which just so happened to feature a theme song composed by none other than Henry Mancini (Peter Gunn, The Pink Panther).
Which brings us to the point of this article, the real-life inspiration for Robert Louis Stevenson's The Strange Case of Dr. Jekyll And Mr. Hyde. In the nearly four minute segment, Palance points out the inspiration came from one William Brodie – a man living two very different lives – respectable member of the community by day and a flamboyant burglar by night. The short segment in addition features Palance from his role in the 1968 made-for-TV movie adaptation of Stevenson's famous story… believe it or not!
As far as I know, the excellent Ripley's Believe It or Not! series has yet to be released on any version of home media. Which is truly a shame as the show was a whole lot of fun. At the very least we can enjoy the various segments that have been uploaded on social media, right?