Friends, it has been quite a few months since we've last had the opportunity to share an old time radio series with you. I thought that for today we might take a look at The Mickey Mouse Theater of the Air – a short-lived radio show that was initially sponsored for thirteen episodes by Pepsodent. However the series proved quite popular and the toothpaste company signed off for an additional seven episodes – while affording Walt Disney the opportunity to promote films such as Snow White and the Seven Dwarfs, it also allowed the company to once again tackle beloved fairy tales. In truth the Walt Disney studio had covered a few of them already with their Silly Symphony animated theatrical shorts – case in point with 1933's The Pied Piper.
It seems that the idea for The Mickey Mouse Theater of the Air was something that was in the works for a couple of years. As I understand it from reading online, Disney was approached numerous times to produce a radio series featuring his studio's popular animated mascot – it was a belief that the character only worked in a visual medium though that kept him from signing off on it. It appears however that around 1937, probably due to the upcoming release for Snow White and the Seven Dwarfs – Disney decided that a radio show was too good of an opportunity to pass up. As a matter of fact, the idea that was first entertained was something akin to a talk show, where Mickey Mouse would interview special guests. In the end it was decided to stick with what the animation studio was known for – fairy tales and nursery rhymes but including Mickey and his friends as hosts.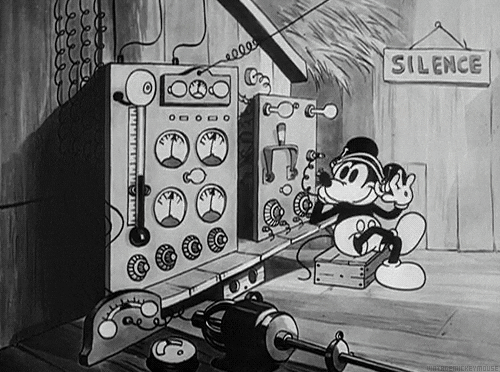 The Mickey Mouse Theater of the Air premiered on the NBC network on January 2nd of 1938 with a presentation of the classic tale of Robin Hood – bear in mind it would be 35 years later before the studio produced their feature-length animated version of the story. The next week was devoted to Snow White and the Seven Dwarfs with The Pied Piper being the 11th episode of the radio series – which was broadcast on March 13th of '38.
Without further ado, enjoy this delightful presentation of The Pied Piper courtesy of The Mickey Mouse Theater of the Air: