Friends, the Holidays are upon us once again and my fellow Pop Culture Retrorama contributors felt that it was the perfect time to get together and put out a second Holiday Special. As I mention on the show itself, if 2020 had not thrown a monkey wrench into my podcasting plans, this second Holiday Special would have in fact been the start of the second season of the Pop Culture Retrorama podcast. At the very least we hope that this new episode of PCR will help a little in getting you into the Holiday Spirit – I am not ashamed to admit that being joined by Allison, Ashley, Earl, and Rockford – sharing thoughts and memories of some of our own favorite television Holiday Specials has really brightened my own Holidays. For what it might be worth, I start off the podcast with some information on the beloved Santa Claus Is Comin' To Town – which just ten days ago celebrated it's 50th anniversary!
In addition on this second Holiday Special we have Allison Venezio-Preston, who talks about a memorable episode of The Hogan Family – surprisingly for a sitcom of the time – it was the only Holiday themed episode.
Earl Green joins us once again to discuss the recently released The LEGO Star Wars Holiday Special – as well as giving you a glimpse at just how very much he appreciates Porgs!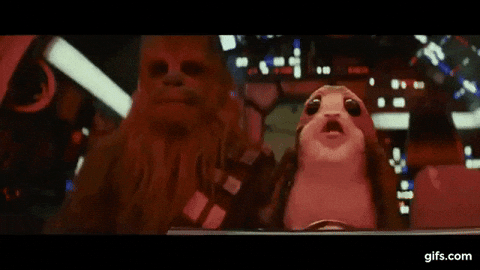 Ashley Thomas aka The Nerdy Blogger of Fangirlish – talks about her love of A Disney Channel Christmas!!!! – which originally was broadcast back in 1983. This is a special that I am very sad to say that I missed, as we were not lucky enough to have The Disney Channel at that time.
Last but certainly not least is the esteemed Rockford Jay – considering he helps keep a lid on the madness over at the Haunted Drive-In, it might not shock you to learn that he has decided to discuss a classic episode of Kolchak: The Night Stalker. One that just so happens to take place during the Holidays… and features a Werewolf on a cruise ship!
Grab your favorite Holiday snack and beverage and join us for the second Holiday Special of the Pop Culture Retrorama podcast. And from all of us here at PCR – we wish you one and all – a very safe and happy Holidays!
If you have any suggestions for topics you would like for us to cover in a future episode – or possibly you have comments on the current show itself, email them to me at VicSagePopCulture@gmail.com You can also contact me on Twitter and on Facebook. In addition I certainly hope you will take the time to visit the Saturday Frights Facebook Page. There you can find posts from Rockford Jay, Preston Griffith and myself on a daily basis.
Subscribe to the Pop Culture Retrorama Podcast:
[iTunes] Subscribe to the Podcast directly in iTunes (MP3)
Directly Download the Pop Culture Retrorama Podcast:
Episode Mirror #1 (MP3)