Friends, if you are looking for one of the most celebrated as well as difficult video games from back in the glory days of the arcades – I would highly suggest you check out 1985's Ghosts 'n Goblins from Capcom. The original arcade game, which was designed by the legendary Tokuro Fujiwara (Pooyan, Bionic Commando), helped to spawn a franchise that includes 14 titles in the series so far. While the game difficulty is quite legendary – to truly beat the title you have to actually play through the entire game twice – there is something about the gameplay of this 'run and gun platformer' that keeps Players returning to it again and again. Not to mention the popularity of Ghosts 'n Goblins has led to characters in the game to show up in other Capcom titles over the years – in addition to being adapted for manga and even the Worlds Unite comics series from Archie Comics. As a matter of fact, Ghosts 'n Goblins was the subject of the eleventh episode for the Diary of An Arcade Employee podcast.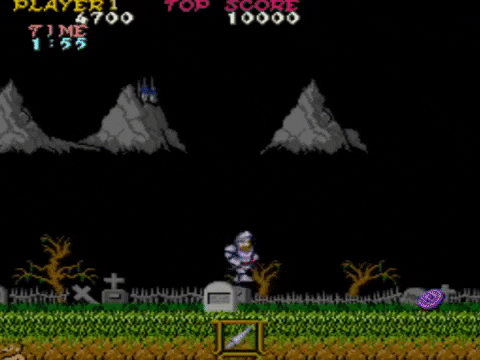 Ghosts 'n Goblins received an arcade sequel with Ghouls 'n Ghosts in 1988… and the difficulty level wasn't lowered in the least. The game series also received numerous ports to the popular home consoles of the day – and continues to be offered by Capcom on various current generation consoles. It has been said online that 35 years after the original Ghosts 'n Goblins arcade title was released – the series has managed through the ports, reboots, and sequels to sell over 4.2 million games.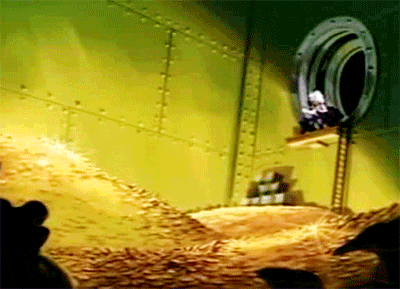 Just a few days ago though it was announced that a new title in the series is ready to challenge Nintendo Switch Players – when Ghosts 'n Goblins Resurrection is released on February 25th of 2021.
I really dig the almost medieval tapestry art style featured in that announcement trailer for Ghosts 'n Goblins Resurrection. Considering how I have seen Players react to the 1985 title at the arcade, you might want to pick up an extra set of joy-cons before you purchase the new game. In closing out this article, here is the official press release from Nintendo:
"Ghosts 'n Goblins Resurrection is a reboot that brings the beloved Capcom franchise back to life and into the 21st century. Paying homage to Ghosts 'n Goblins and Ghouls 'n Ghosts, the latest entry combines the franchise's action platforming gameplay with storybook-like graphics and challenging new obstacles.
The game follows the valiant knight Arthur as he runs, jumps and battles his way through eerie stages set in the Demon Realm, a demonic fantasy world. Brave knights will need to proceed with extreme caution as terrifying dangers await, including familiar enemies like Zombie, Skeleton Murderer, Pigman and Red Arremer.
Ghosts 'n Goblins Resurrection is a nostalgic, yet fresh adventure that welcomes back its faithful fans, while introduces a new generation of heroes to challenge one of gaming's classic series."