Friends, the esteemed Earl Green has released a brand new Phosphor Dot Fossils video, one that tackles the 1982 port of Zaxxon to the Intellivision home console by Mattel Electronics. I have never nor will I ever claim to be an expert on anything – but I will have to admit I was a little shocked by the Zaxxon video – quite frankly because I do not remember ever seeing it in stores back in the day. It is not a homebrew title however – it was indeed ported to the Intellivision as well as the Atari 2600 by Coleco back in 1982. To be fair, Zaxxon was given a home release to pretty much every popular home console and computer of the day. It's just that with the Atari VCS and Intellivision versions – the isometric aspect of the game was sacrificed – instead a third-person viewpoint was chosen.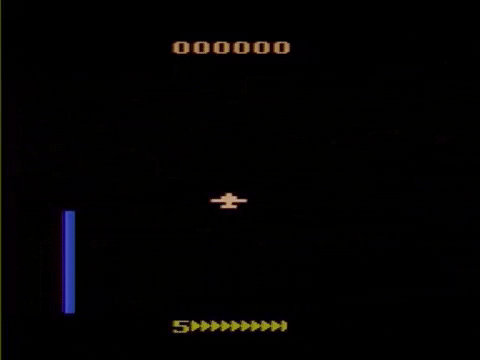 Now, do not get me wrong in the least, Coleco was probably doing the best they could with the somewhat limited capabilities of the Atari version… but the Intellivision could have probably been better. As the two versions of the Zaxxon home ports are practically the same – although it has to be pointed out that the Intellivision version does look better. Coleco at the very least managed to deliver a much more faithful version of the classic Sega arcade game… on their Colecovision home console.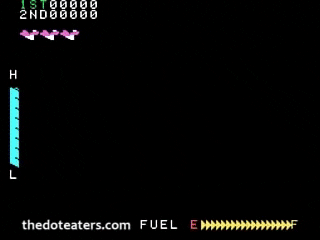 Fun fact – it appears that Zaxxon was the first arcade game to have a television commercial – beating Dig Dug's theatrical version by a month or so. Apparently it was Paramount Pictures that put this commercial together for Zaxxon – and online it has been said that it cost them $150,000.
Without further ado, enjoy Earl Green's look at the Intellivision version of Zaxxon courtesy of Phosphor Dot Fossils.
Remember that for even more pop culture related goodness – make sure to check out Earl's own website, the Logbook.Com – absolutely one of the best and longest running sites for all your retro needs.