Friends, on this site as well as my nearly a decade of writing on the Retroist, I have professed my love of RoboCop, the darkly satirical 1987 masterpiece by Paul Verhoeven (Total Recall, Starship Troopers). I am sure that in a future Pop Culture Retrorama podcast I will share my memories of catching the film at the local Drive-In. The film really holds up thanks to a tight screenplay by Ed Neumeier (Starship Troopers 3: Marauder) and Michael Miner (The Book of Stars) – in addition to the incredible effects by the likes of Rob Bottin (The Thing) and his crew. Then of course there is the embarrassment of riches in regards to the cast with Peter Weller (Of Unknown Origin), Kurtwood Smith (That '70s Show), Nancy Allen (Blow Out), Ronny Cox (Beverly Hills Cop), Ray Wise (Swamp Thing), and the late and great Miguel Ferrer (Twin Peaks) to name a few. Under Verhoeven's direction and an incredible score by Basil Poledouris (Conan the Barbarian) – with all these elements in place – what could have in the wrong hands turned out to be a forgettable action movie instead became a much celebrated film and spawned a franchise.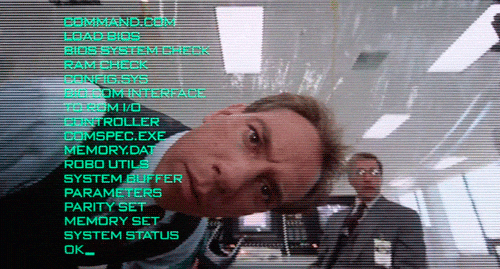 Which brings us to this fantastic making of RoboCop featurette, which right off the bat gives us a glimpse at what I believe is a deleted press conference scene. Furthermore during the brutal slaying of Officer Murphy (Weller), it is revealed that some of it was done with a lifelike animatronic puppet… which makes sense… you probably don't want explosive squibs going off on the lead actor's head, right?
From what I have been able to find online, that memorable suit that Peter Weller wore was also constructed by Rob Bottin and his effects company. One that apparently was so hot that the actor was said to have lost around 3 lbs a day – supposedly an air conditioning unit was eventually hooked up to the suit. In fact to see the amount of work it took to get Weller into his costume – check out this behind the scenes visit from Entertainment Tonight.