Friends, as hard as it might be to believe, we have nearly reach the end of October and only one more day remains until Halloween. Obviously I am not sure what you might have planned in regards to celebrations plans for tomorrow – but might I suggest you find a way to squeeze in The Horror Hall of Fame television special? Originally released on the evening of February 20th of 1974, it just so happens to feature none other than Vincent Price as host, along with some fantastic guest stars sharing their history with the horror genre.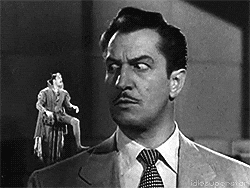 Interestingly enough there were three other Horror Hall of Fame television specials – but as I've found online they have no connection besides honoring the horror genre. With The Horror Hall of Fame it is presented as more of a talk show or perhaps a variety special is the more apt description. Besides having the legendary Vincent Price acting as host – you also have the likes of John Astin (The Addams Family), Frank Gorshin (Batman '66), John Carradine (The Secret of NIMH), Candy Clark (American Graffiti), as well as iconic make-up artist William Tuttle (The Twilight Zone).
Here is a fun fact for you, supposedly the actual taping of The Horror Hall of Fame, or at least the segment featuring Carradine was on February 5th of 1974. I bring this up as if that is indeed true – it would mean it was his 68th birthday. What better way to celebrate than appear beside a fellow member of the 'Horror Hall of Fame' and reminiscence on your career in horror films?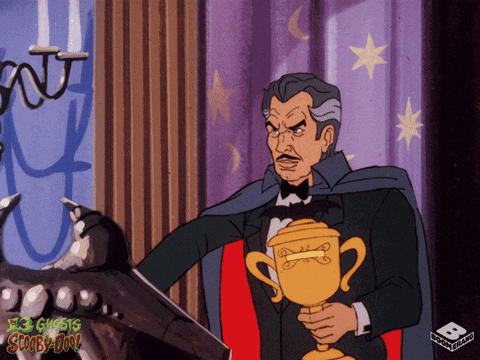 So without further ado, dim the lights if you are able and let Vincent Price act as your guide through the hallowed halls… and crypts… of 1974's The Horror Hall of Fame.
We will have a few more holiday treats for you tomorrow – so make sure to check back with us for some Halloween fun throughout the day. In addition, a huge thank you to Dr. Gangrene for uploading this 1974 gem of a Holiday special!