Friends, one of the benefits of working down in the Vault with the Projectionist – is that on occasion he will let me borrow something from his collection to share. Case in point this 'flyer' of sorts, which I assume was sent out to film distributors and possibly movie theaters to let them know what Universal Pictures had in store for 1982. It would certainly seem that Universal Pictures felt that audiences would be packing their local movie auditoriums and drive-in theaters to catch films that represented the genres of horror, science fiction, and fantasy. Although in all honesty there is at least one that in a roundabout way manages to include all three genres – The Dark Crystal.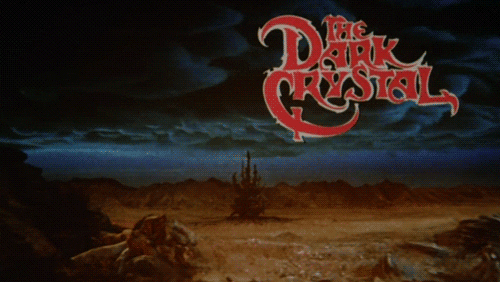 Granted the 'horror' elements of The Dark Crystal are mainly the fates of quite a few of the podlings… and of course the Skeksis in general. For what little it might actually be worth, working at a local movie theater for nine years – I saw quite a few newsletters as well as similar types of advertisements – generally double-sided with suggestions for how to decorate the theater for an upcoming film, etc.
I will admit that while looking at this, I was rather impressed by the amount of focus they put on the legacy of the Universal Monsters – in addition to their classic science fiction and 'modern' horror films like Jaws.
But what films was Universal Pictures rallying behind in 1982 – the answer might surprise you. It is quite understandable that they would be crowing about the release of Steven Spielberg's E.T. the Extra-Terrestrial and of course The Dark Crystal, they are Family pictures after all. Obviously Conan was chosen to represent the fantasy (More Sword & Sorcery in my opinion) genre like with Jim Henson and Frank Oz's film. With Paul Schrader's Cat People, John Carpenter's The Thing, and Videodrome showcasing the horror films that Universal Pictures was set to release. However it is David Cronenberg's iconic science fiction/body horror that I find rather an odd choice – especially considering Halloween III: Season of the Witch was being released at the end of October.
You might be interested to know that of the dates listed – E.T. the Extra-Terrestrial and Videodrome had their release dates altered. Steven Spielberg's beloved science fiction film moved up one week to June 11th – with Videodrome finding itself being simultaneously released in Canada and the United States on February 4th of 1983.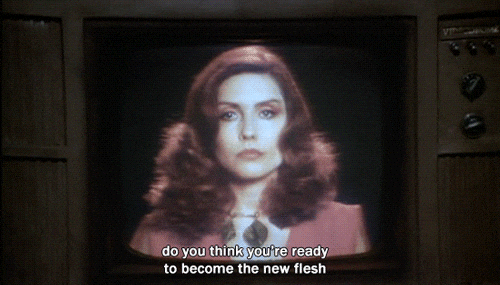 In closing out this article, how many of these 1982 films did you see in the theater back in the day?