Friends, there is no doubt at all in my mind that you are more than familiar with Alvin and the Chipmunks – whether that be through their best selling albums, animated series, or the recent films. Having said that however, I am willing to bet dollars to doughnuts that the majority of you have never heard of The Happy Chipmunks – who released three albums between 1982 and 1984 – which included two Christmas collections as well as covers of popular Michael Jackson songs. The creation of which, as I found out thanks to Discogs, was courtesy of company located in New Jersey – the reason for putting a kid-friendly musical group together was naturally to piggyback off the popularity of Alvin and the Chipmunks. Who had been experincing a surge in popularity thanks to the releases of albums like A Chipmunk Christmas, Chipmunk Rock, and Chipmunk Punk to name just a few.
It appears that around the time The Happy Chipmunks Sing Michael Jackson's Greatest Hits was released – it had caught the eye of Ross Bagdasarian Jr. – whose Father of course created the Chipmunks – and a lawsuit was filed. Which resulted in The Happy Chipmunks becoming The Happy Hamsters although their shtick remained the same. With the 1984 release of The Happy Hamsters Go Ghostbustin' the group naturally covers the hit song from the film by Ray Parker Jr. – although the album also features story elements that feature such well known musical themes as The Imperial March from Star Wars: The Empire Strikes Back, Carol Anne's Theme from Poltergeist, and the Gremlin Rag from Gremlins.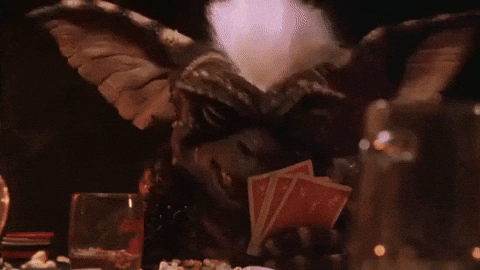 Besides a skit involving Dracula – the album features covers of Hall & Oates Maneater, Rockwell's Somebody's Watching Me, Michael Sembello's Maniac, as well as Michael Jackson's Thriller. Although as I will admit to owning The Happy Hamsters Go Ghostbustin' – I mainly played the Gremlins Rag and title track.
As far as I know that was the end of the records produced featuring The Happy Hamsters – that however was not the end for one of the members of the band. As 'Michael' went on to host a series of Kid Pics VHS tapes – which included a collection of public domain animated shorts and an assortment of science fiction and horror film trailers hosted by Al Lewis (The Munsters). It was a different time… perhaps best proven by watching around the 3:42 mark on the video below.