Friends, as Halloween is just a few weeks away, many of the streaming services such as Hulu, Amazon Prime, and of course Netflix are rolling out films and series to fit the Season. Just last Friday, Netflix debuted Vampires vs. The Bronx, which is a quite fun and teen-oriented family film. While the film earns it's PG-13 rating due to language – I suppose there are a few jump scares as well as themes that might be considered too much for a younger audience. Although having said that – considering that a lot of pre-teens that I've talked to at the arcade are watching The Walking Dead – it will just come down to what types of horror films and series the youngster in your household might have seen.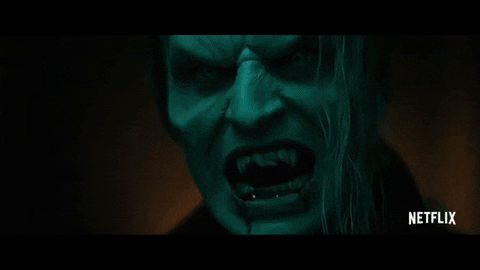 Vampires vs the Bronx was Directed by Osmany Rodriguez (Saturday Night Live, Funny or Die Presents), who also is credited for the story, working from a screenplay by Blaise Hemingway (Playmobil: The Movie, The Settlers of Catan).
The story for Vampires vs. The Bronx revolves around three friends, who believe the worst threat facing their neighborhood is the gentrification of their area of the Bronx. As one by one the business and familiar locations of their neighborhood get snatched up by… Murnau… properties – the trio of teenagers quickly realize that there is an even greater danger invading their beloved home.
While I think it is safe to say that Vampires vs. The Bronx takes a few cues from the likes of The Lost Boys as well as The Monster Squad – the truth is the film totally stands and delivers all on its own. While the film doesn't ease off the gas once the vampire threat is revealed – Rodriguez wisely gives us a chance to get to know the main characters at the beginning of the film – so that when bad things start to happen we are actually invested in their fates.
The film largely succeeds on the charisma and talents of it's cast of young actors, led by Jaden Michael (The Bug Diaries), Gerald Jones III (Benji the Dove), Gregory Diaz IV (In the Heights), as well as Coco Jones (Five Points). Buoyed by the adult supporting cast which includes Method Man, Sarah Gadon, Shea Whigham, and The Kid Mero.
Vampires vs. The Bronx has a whole lot of humor and heart, at the end of the day it is a nice holiday treat for this season – totally worth checking out!