Friends, the late and great Darren McGavin is an actor that left us with more than a few memorable roles in film as well as television, when he passed away in 2006. Whether that be from his roles as Carl Kolchak in Kolchak: The Night Stalker or from his parts in the likes of A Christmas Story or even The X-Files. But it's not like those were the only roles that made Darren McGavin a household name – which is of course why he was one of the celebrities selected to appear as a guest panelist on an episode of 1961's What's My Line?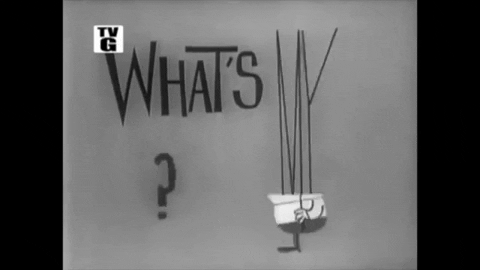 Originally the popular game show was going to be entitled Occupation Unknown – but would be changed to What's My Line? before debuting on CBS on February 2nd of 1950. The show managed to run for 17 years and 25 seasons until it's last episode aired on September 3rd of 1967. Although having said that there was a syndicate revival that started in 1968 and lasted until 1975 – all of this is one of the reasons that TV Guide ranked it as the ninth greatest game show of all time in 2003.
What's My Line? featured a group of panelists made up of celebrities who had to attempt to guess the occupation of a show's guest. During the celebrity mystery round in an episode – the panelists had to deduce the identity of said guest. The celebrity mystery guests over the 25 seasons included everyone from Eddie Albert to Frank Zappa – and the actual list of entertainers and athletes is truly staggering.
Now getting back to Darren McGavin, while he may have really hit it big in the '70s and '80s, the actor actually got his start on Broadway. His big TV break came in 1958 with Mickey Spillane's Mike Hammer – with McGavin naturally playing the role of the famous private detective. While at the same time as he was playing Mike Hammer – he appeared on NBC's popular show Riverboat – the series just so happened to feature Burt Reynolds… briefly… as McGavin's co-star. As I understand it, Reynolds and McGavin did not get along on the set of the show – so after 20 episodes – Reynolds exited the series to be replaced by The Rockford Files' Noah Beery Jr.
It wasn't one of his TV series though that had McGavin appearing as a guest panelist on this episode of What's My Line? – which originally aired on November 26th of 1961. It turned out he was appearing in the 1961 stage play entitled Blood, Sweat, and Stanley Poole – which was written by William Goldman (The Princess Bride) and James Goldman (The Lion in Winter). It also happened to feature the likes of Peter Fonda (Easy Rider) and James Caan (The Godfather)!