Friends, the other day while I was getting everything set up for the Diary of An Arcade Employee Watch Party on Facebook – I stumbled across this 1980 marketing tape that was uploaded by The Video Game History Foundation. It is the first in a series of marketing tapes that were produced by the arcade game manufacturer Gremlin/Sega or Sega/Gremlin – depending on what year the particular game was released. This is truly a remarkable video on many levels – for one thing you get some amazing shots of the factory floor with employees working on everything from ROM boards to the arcade cabinets themselves. In addition you not only get some vintage arcade action but the video focuses on Gremlin/Sega titles like Deep Scan, Head On 2, and Monaco GP. And as I mentioned in the title itself – the video manages to start the whole thing off with a parody of Rocky's "Gonna Fly Now"!
You might be interested to know that Gremlin was founded in San Diego, California by Carl E. Grindle and Harry F. Fogleman in '71 as a contract engineering firm. As I read online the duo had intended for the name of their new company to be a portmanteau of their last names – in this case "Grindleman Industries". However as Alexander Smith shares in his 2019 book entitled They Create Worlds: The Story of the People and Companies That Shaped the Video Game Industry, Volume I – when they were phoning the Secretary of State's office in Delaware – the clerk misheard the name as Gremlin.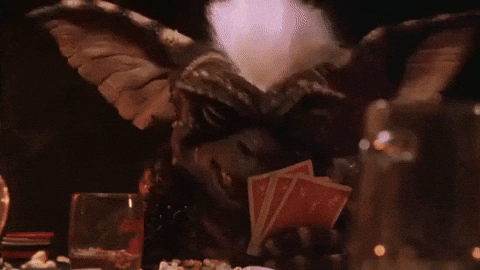 Two years later and the company was producing electromechanical coin-operated wall games like Trapshoot, which required a Player to use a simple remote – pressing on the controller's button would launch the clay pigeon and pressing it again would fire whichever shooter was highlighted.
It was in '76 when Gremlin threw it's hat into the ring of producing arcade titles with their "snake game" entitled Blockade – which was designed by Bob Pecareo, Lane Hauck, and Ago Kiss. Two years later the company was purchased by Sega and would go on to manufacture and license such titles as Depthcharge, Hustle, Astro Blaster, Carnival, Space Fury, and a little game called Frogger to name a few. In closing out this article, the company became Sega Electronics in 1982, but I am sad to say was closed down in '83 after being purchased by Bally Manufacturing. Having said that however they most certainly contributed quite a few classic arcade titles as their legacy in the Golden Age of the arcades.