Friends, as someone who has a sleep schedule that most would consider to be rather unique – let me say that I totally feel for Tom in the animated short we are sharing today. When scheduling some posts on Facebook this morning, I happened to notice one of my friends had shared some of his personal artwork – one of which was a key scene from Sleepy-Time Tom. This cartoon was originally released to theaters back on May 26th of 1951 and was directed by Joseph Barbera and William Hanna with music by Scott Bradley. To be completely upfront with you, what we are sharing today is a truncated version of the original animated short – although as with some of the early Tom and Jerry offerings it is easy to see why. In this case, WB Kids has decided to remove the beginning where we witness Tom and his friends coming home late in the morning from what appears to be a night of partying and quite possibly drinking. In addition you will find most of the scenes involving the character of Mammy Two Shoes, who was voiced by the legendary Lillian Randolph (It's a Wonderful Life, Magic), have been excised for understandable reasons.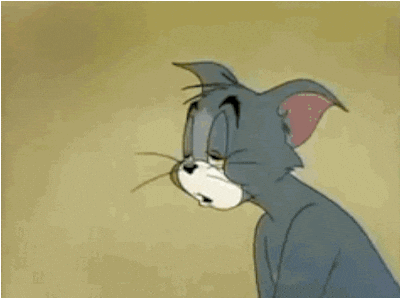 You might be interested to know though that in all, the character of Mammy Two Shoes or sometimes Mrs. Two Shoes, appeared in a total of 19 of the Tom and Jerry theatrical shorts. Her first appearance was in Puss Gets the Boot in 1950 and the last was in the 1952 short entitled Push-Button Kitty. Starting off as what appears to be a house maid, as the series progressed at the very least the character was shown to be the owner of the house where Jerry and Tom reside. I was not aware of this before writing the article – but apparently the legendary animator Chuck Jones oversaw new animation by way of rotoscoping for the '60 television broadcast versions of the shorts, that replaced the racial caricature.
Will Tom be able to stay awake and avoid the attempts by Jerry to get him to fall back asleep – or will Thomas finally be kicked out of the house for failing to catch Jerry? Grab some breakfast and perhaps a giant cup of coffee yourself as we find out in Sleepy-Time Tom!