Friends, thank you as always for taking the time to join us for a new episode of the Diary of An Arcade Employee podcast – although this marks the last show for Season 2. Which is why I hope we are going out on a high note, as we will be discussing Q*bert – that classic 1982 platformer from Gottlieb. As I try to do with every episode of the show, I not only share my first experiences with the subject of the episode, but do my level best to attempt to shine the spotlight on those talented people responsible for bringing the game to life. In the case with Q*bert we have three co-creators to thank, those are Warren Davis, Jeff Lee, as well as David D. Thiel. I actually talked about the last two in the Krull episode of the podcast – but I was able to find an interview with Davis in addition to one with Lee, that when you have a moment you will want to read for yourselves.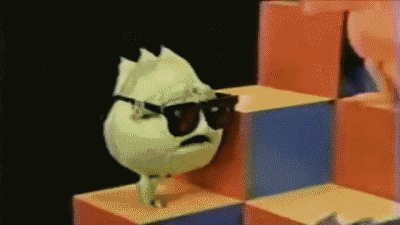 Personally I have always thought that Q*bert was and is a pretty tough game – plus the difficulty seems to ramp up rather quickly. Which is why I was surprised to learn that Warren Davis had been working on a sequel to the hit game he co-created – one that managed to raise the bar for difficulty even higher!
I am extremely happy to report that Earl Green was able to join me once again on this episode, in his segment he discusses the many ports of Q*bert to the popular home consoles and computers of the day – plus the staggering amount of merchandise that was created for the character. While Gary Burton wasn't able to appear on this last show of season 2 – as you will hear for yourself, he had a very good reason to miss submitting a segment. Furthermore I make mention on the episode itself that the Retroist has an amazing personal story about Q*bert that he shared on his very own podcast.
While this season of the Diary podcast is coming to a close, after a brief two week hiatus, I will return with the first episode of Season 3 of the Saturday Frights podcast. Thank you from the bottom of my heart for sticking with us over these past 12 weeks and for all of the wonderful comments about the show. Now then, it is time you get hopping on those cubes along with Q*bert – just keep an eye peeled for Coily and his goons!
Remember that for even more pop culture related goodness – make sure to check out Earl's own website, the Logbook.Com – absolutely one of the best and longest running sites for all your retro needs.
If you have a moment, why not help us reach new listeners? Not only subscribe but leave us a rating and review for the Diary of An Arcade Employee podcast – whether that be on iTunes, Google Podcasts, Stitcher or Spotify?
If you possibly have suggestions for future episodes or want to chat about the current show – you can reach me at VicSagePopCulture@gmail.com. You can find me on Facebook or Twitter and make sure to check out the Arkadia Retrocade Facebook page. Or for daily updates you can hop on over to the Diary of an Arcade Employee Facebook page – heck -you can see videos and more fun a couple of times a week by checking out my Instagram page!
Subscribe to the Diary of An Arcade Employee Podcast:
[iTunes] Subscribe to the Diary of An Arcade Employee Podcast.
Download the Diary of An Arcade Employee Podcast:
Episode Mirror #1 (MP3)