Friends, when Who Framed Roger Rabbit was released back on June 22nd of 1988, I feel it is safe to say that it did quite well for itself. Director Robert Zemeckis' (Romancing the Stone, Back to the Future) film adaptation of Gary K. Wolf's Who Censored Roger Rabbit? earned over 320 million dollars on a budget of 50.6 million. I believe you will agree that certainly buys an awful lot of carrots for it's animated star, right?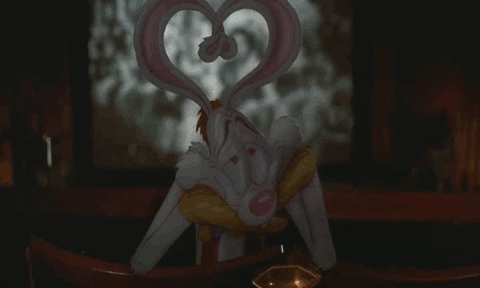 And in hindsight it is easy to see why Who Framed Roger Rabbit made a killing at the box office – just the technical special effects married with animation alone were enough to dazzle audiences. Throw in an amazing performance by the late and great Bob Hoskins (Super Mario Bros.) with the likes of Christopher Lloyd (Clue), Joanna Cassidy (Blade Runner), plus the voice talents of Charles Fleischer (Deadly Friend) as well as Kathleen Turner (Romancing the Stone) and you can see why it was a hit.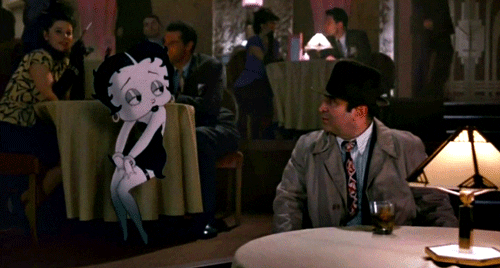 Of course it didn't hurt the film any that it also featured an astounding number of classic animated characters – all together for the first and possibly last time on the big screen. Were you aware though that a little less than three months after the film premiered – on September 13th of '88 that CBS aired Roger Rabbit and the Secrets of Toon Town? It featured Joanna Cassidy as hostess and gave folks a behind the scenes look at how the technicians were able to pull off such incredible effects. To say nothing of how much hard work and planning was done by Robert Zemeckis and Bob Hoskins while filming Who Framed Roger Rabbit – although at one point the actor jokingly admits he was planning on offing his Director. In addition you get a behind the scenes look at the animators, voice artists, and even sound effect technicians at work on the film.
As I was writing this article I noticed on the Internet Movie Database that there is an entry for a Who Framed Roger Rabbit 2 project slated for 2022 – although it is listed as being in pre-production. Perhaps this is something akin to TRON 3 where talks begin on producing a third film and then it all kind of gets derezzed before it manages to get off of the Game Grid. I think a new Roger Rabbit picture could be very interesting – not just catching up with some of our favorite characters but perhaps seeing how they fare with modern animation franchises.