Friends, thank you as always for taking time out of your busy schedule to listen to a new episode of the Diary of An Arcade Employee podcast – this week we are tackling 1983's Krull, the action adventure twin-stick shooter released by Gottlieb. As is standard with the Diary podcast I have shared my first encounter with Krull – in this case both the film as well as the arcade game tie-in. In addition I have done my best to shine the spotlight on not just the long history of Gottlieb but those responsible for bringing Krull to the arcades back in the day. If you have not have had the pleasure of playing the game yourself – while pretty faithfully following the events of the 1983 film – it is a game that is in all honesty pretty tough. Perhaps not as hard as actually attempting to face off against The Beast, the otherworldly villain of the film… but close!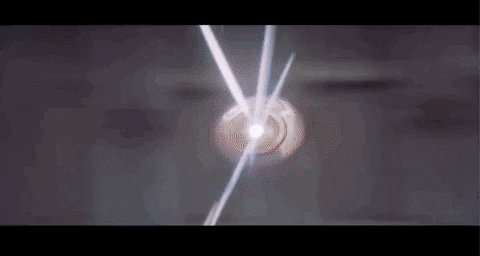 As I mention in the show itself, I was able to locate an interview with Jeff Lee – courtesy of Good Deal Games. A brief excerpt where the co-creator of 1982's Q*bert is able to share his contribution to the Krull arcade game – speaking of the former… you will be hearing more about Lee on next week's episode.
I am afraid that Gary Burton was unable to join us for this episode of the podcast, quite frankly he has his hands full helping to get the Arkadia Retrocade back open. However we do have the esteemed Earl Green back for a new segment, this time talking about the equally difficult Atari 2600 game version of Krull.
I truly do hope that you have enjoyed the second season of the Diary podcast so far – I am extremely grateful for your support of the show, taking time out of your precious schedule to give us a listen. So without further ado I hope you will grab your glaive and then prepare to face The Beast for the fair hand of the Princess Lyssa on the Planet of Krull!
Remember that for even more pop culture related goodness – make sure to check out Earl's own website, the Logbook.Com – absolutely one of the best and longest running sites for all your retro needs.
If you have a moment, why not help us reach new listeners? Not only subscribe but leave us a rating and review for the Diary of An Arcade Employee podcast – whether that be on iTunes, Google Podcasts, Stitcher or Spotify?
If you possibly have suggestions for future episodes or want to chat about the current show – you can reach me at VicSagePopCulture@gmail.com. You can find me on Facebook or Twitter and make sure to check out the Arkadia Retrocade Facebook page. Or for daily updates you can hop on over to the Diary of an Arcade Employee Facebook page – heck -you can see videos and more fun a couple of times a week by checking out my Instagram page!
Subscribe to the Diary of An Arcade Employee Podcast:
[iTunes] Subscribe to the Diary of An Arcade Employee Podcast.
Download the Diary of An Arcade Employee Podcast:
Episode Mirror #1 (MP3)