Friends, a few hours ago on Facebook, I saw a post from one of my friends for A Ride Through the Galaxy – a montage collection as it were of some of the memorable moments from the Star Wars franchise. Including Star Wars: The Phantom Menace to The Mandalorian – some spoilers if you haven't seen the latter – redfoam has created a best of compilation that manages to keep the overall thematic elements of the franchise intact. Presenting those epic heroes, villains, and perhaps those in-between that have managed to entertain and delight us for the past 43 years.
As for the reason behind A Ride Through the Galaxy, redfoam states on his YouTube channel:
"I was inspired by the great editor Gugga Leunnam and his Ride Through the MCU Action videos. I found the idea of layering transition after transition to be very compelling and thought that #StarWars would be the perfect for this kind of edit. My first Star Wars edit turned out fine but I felt like I had done a disservice to the franchise primarily due to the song choice. I decided to redeem myself with this edit and tried to focus on what makes Star Wars so amazing (everything). I hope you all enjoy the ride."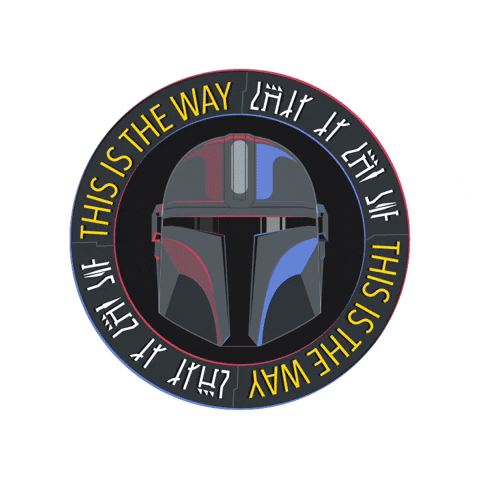 I will admit I was incredibly delighted that redfoam included dialogue from Werner Herzog's character in The Mandalorian as well as choice moments from Rogue One: A Star Wars Story. Like I mentioned though at the beginning of this article, it is most impressive that redfoam has been able to capture the feel of the Star Wars franchise through so many different scenes. Although having said that I must confess there is one element missing from A Ride Through the Galaxy – if you have followed my work from the nearly a decade of writing for the Retroist, you might know where I am headed with this. The montage that redfoam crafted is most assuredly an epic and entertaining piece of work – to say nothing of showing off an impressive amount of skill. I felt that it glossed over the true heroes of the Star Wars franchise though… the Droids.