Friends, thank you for checking in with us for a new episode of the Diary of An Arcade Employee podcast – this week we are headed back to 1981 to discuss Exidy's Venture, what many consider an early dungeon crawler. As I seem to always do with the Diary podcast I share my memories of first encountering the game that is the subject of the show. But in addition I have tried my best to shine the spotlight on those personally responsible for bringing Venture to life – and in this case a little history of Exidy as well. Having said that I was able to locate a quote by Venture designer and programmer, Howell Ivy, from the Retro Gamer magazine – you might want to check it out for a glimpse of what it was like in the early days of creating video games.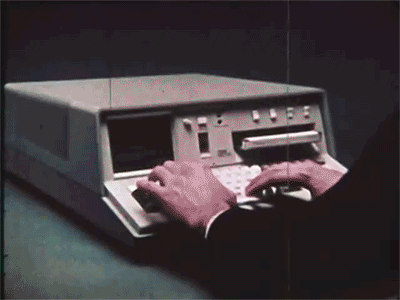 As I point out in the show itself, Venture is an arcade classic that tasks the Players with taking on the role of… Winky? No matter the name or even the fact it looks like a big red smiley face – Winky is most definitely a hero – and with the Players help will manage to brave a dungeon filled with Dragons, Ettins, and worse. Venture is a pretty tough game and after listening to it, you might understand why Players at the Arkadia Retrocade decided to give it a wide berth.
On this show I am afraid that neither Gary Burton or Earl Green were able to join me – real life matters as well as around the clock work on the arcade prevented it for this episode. I am sure they will be back for the next episode though!
I truly hope you are enjoying this second season of the Diary podcast and I am very appreciative that you have taken time from your busy schedule to check out the show. I do know there are thousands of gaming podcasts out there for your listening pleasure – far more detailed and knowledgeable than myself. Now pick up your bow and snatch up your quiver of arrows… you are heading into the dungeons of Venture!
Remember that for even more pop culture related goodness – make sure to check out Earl's own website, the Logbook.Com – absolutely one of the best and longest running sites for all your retro needs.
If you have a moment, why not help us reach new listeners? Not only subscribe but leave us a rating and review for the Diary of An Arcade Employee podcast – whether that be on iTunes, Google Podcasts, or Spotify?
If you possibly have suggestions for future episodes or want to chat about the current show – you can reach me at VicSagePopCulture@gmail.com. You can find me on Facebook or Twitter and make sure to check out the Arkadia Retrocade Facebook page. Or for daily updates you can hop on over to the Diary of an Arcade Employee Facebook page – heck -you can see videos and more fun a couple of times a week by checking out my Instagram page!
Subscribe to the Diary of An Arcade Employee Podcast:
[iTunes] Subscribe to the Diary of An Arcade Employee Podcast.
Download the Diary of An Arcade Employee Podcast:
Episode Mirror # 1 (MP3)