Friends, during my time I was fortunate enough to be part of the Retroist, on more than a few occasions I shared how Jurassic Park changed my life – cementing my desire to work in show business. My original plans were to attend film school in the hopes of becoming a Director or at the very least a Screenwriter – flash forward 27 years later and that hasn't exactly taken place. Although at the very least I have produced over 250 podcasts and happen to sport two credits on the Internet Movie Database – that has to count for something, right? One important thing that hasn't changed in those 27 years is how absolutely excited I get about the Jurassic Park franchise – whether that be through the toys, comics, video games, rides, or of course the films.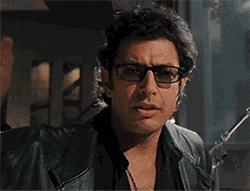 It certainly appears that we will now have to add animated television series to that list of Jurassic Park properties. As just the other evening as I was about to call it a day down here in the Vault, one of my friends from Facebook was kind enough to share the teaser trailer for Netflix's upcoming Jurassic World: Camp Cretaceous. A series that as I learned from the Amblin Entertainment official site takes place during 2015's Jurassic World. The location of Camp Cretaceous is set up on the opposite side of Isla Nublar from where the Jurassic World park is operating – with six teenagers invited to be part of this special camp… and in deep trouble when disaster strikes the island!
The teenagers are obviously going to have to band together in an attempt to survive the park and it's many, many threats once the security protocols have failed. While I don't believe that Camp Cretaceous is going to go so far as to show any of these kids becoming dino snacks – I will admit I was rather surprised by how much danger that teaser shows them facing. The animated series is courtesy of Netflix, Amblin Entertainment, as well as Dreamworks Animation. Both Scott Kreamer (Kung Fu Panda: Legends of Awesomeness) and Lane Lueras (The Iron Giant) are acting as showrunners with Steven Spielberg, Colin Trevorrow, and Frank Marshall in the roles of Executive Producers.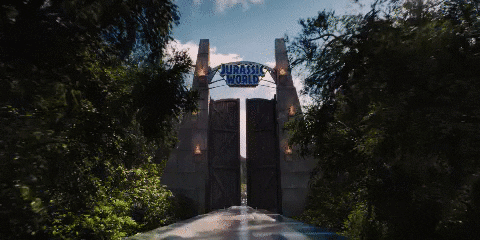 Thanks to Entertainment Weekly I found out that Jurassic World: Camp Cretaceous features the voice talents of Paul-Mikel Williams (Westworld), Ryan Potter (Titans), Jenna Ortega (Stuck in the Middle), Jameela Jamil (The Good Place), Glen Powell (Scream Queens), Raini Rodriguez (Austin & Ally), Sean Giambrone (The Goldbergs), and Kausar Mohammed (Cannon Busters).
In closing out this article, we only have to wait 51 more days until the gates to Jurassic World: Camp Cretaceous open for all of us Jurassic Park fans on Netflix!