Friends, here is a bit of exciting news for you – to celebrate the 10th anniversary of Scott Pilgrim vs. the World, Entertainment Weekly has managed to get the cast of the 2010 film together for a table read. The nice thing about it all is that it has been put together for a worthy charity, Water for People – when watching the video if you follow the link to donate you will have a chance to win one of the original illustrations that Scott Pilgrim creator Bryan Lee O'Malley did during the video. Joining O'Malley in the Scott Pilgrim vs. the World 10th anniversary table read is Director Edgar Wright (At World's End,Baby Driver) and co-writer for the screenplay Michael Bacall as well as Michael Cera, Alison Pill, Mary Elizabeth Winstead, Ellen Wong, Brandon Routh, Jason Schwartzman, Mark Webber, Aubrey Plaza, Mae Whitman, Anna Kendrick, Satya Bhabha, and Chris Evans!
I am sad to say that it looks like Brie Larson, Kieran Culkin, and Johnny Simmons were not able to make this reading – which with everything going on in the World at the moment is more than understandable. Just before we get to the Scott Pilgrim vs. the World table read – I want to say that there hasn't been a film that Edgar Wright has done that I just haven't loved. So when my Wife and I caught the film when it was originally released back on August 13th of 2010 – not only did we have an absolute blast – but in all honesty we were confused by the lack of people in the theater. I realize of course that over the years Scott Pilgrim vs. the World has developed quite the cult following but I've never understood why it didn't catch on when originally released. In particular with it's video game references, cast, and rocking soundtrack – I thought it all came together as a movie that was quite amazing.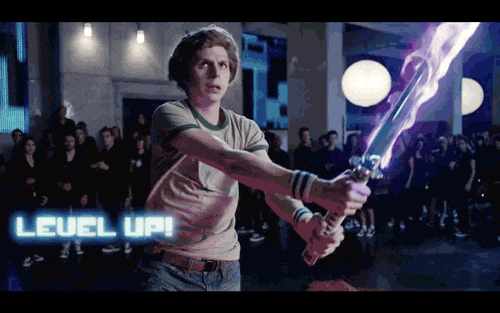 So thanks to Entertainment Weekly – enjoy this Scott Pilgrim vs. the World 10th Anniversary table read!