Friends, as always I want to thank you for taking the time out of your schedule to check out the latest episode of the Diary of An Arcade Employee podcast. This week we are going to be tackling Kung-Fu Master – that classic arcade beat 'em up produced by Irem – although released in the States by Data East. As I mention in the show itself this was a title that I didn't have the pleasure of playing in any of the arcades of my youth – not Showbiz Pizza or even Games People Play. I first came upon Kung-Fu Master at a local grocery store – although it quickly became one of my favorite arcade games to play when making a trip there. As always on the podcast I have made sure to do my level best in shining a spotlight on those iconic creators who brought the game to life – although in this case we have two gentlemen who would go on to help start the Street Fighter franchise as well as scoring two of the most legendary games of all time.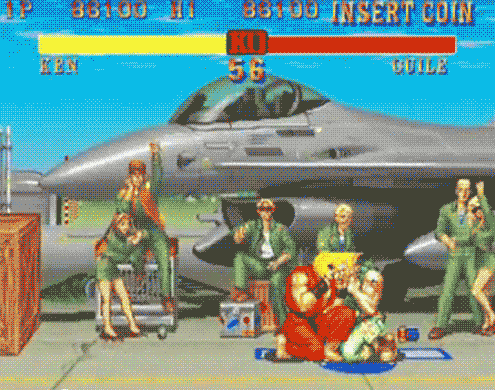 On this episode I have provided what I hope is a brief breakdown of the gameplay for Kung-Fu Master in addition to adding a few choice audio treats related to the game. While I am sad to say that Earl Green wasn't able to join us for this particular episode – we do have Gary Burton back with us – who gives you a glimpse at the fighting games we are lucky enough to have at the Arkadia Retrocade.
Remember to check out the Old School Gamer magazine if you too are a fan of classic arcade and home console games.
I thank you once again for being kind enough to listen to the show – now prepare to storm the Devil's Temple pagoda and rescue Sylvia from the dreaded Mr. X and his legion of minions with Kung-Fu Master!
Remember that for even more pop culture related goodness – make sure to check out Earl's own website, the Logbook.Com – absolutely one of the best and longest running sites for all your retro needs.
If you have a moment, why not help us reach new listeners? Not only subscribe but leave us a rating and review for the Diary of An Arcade Employee podcast – whether that be on iTunes, Google Podcasts, or Spotify?
If you possibly have suggestions for future episodes or want to chat about the current show – you can reach me at VicSagePopCulture@gmail.com. You can find me on Facebook or Twitter and make sure to check out the Arkadia Retrocade Facebook page. Or for daily updates you can hop on over to the Diary of an Arcade Employee Facebook page – heck -you can see videos and more fun a couple of times a week by checking out my Instagram page!
Subscribe to the Diary of An Arcade Employee Podcast:
[iTunes] Subscribe to the Diary of An Arcade Employee Podcast.
Download the Diary of An Arcade Employee Podcast:
Episode Mirror #1 (MP3)