Friends, my first exposure to the writings of the late and great Ray Bradbury was courtesy of my Junior High School English class – where our Teacher assigned us to read The Long Rain, Marionettes Inc., as well as A Sound of Thunder. Of the three stories I liked the latter the best although I really enjoyed The Long Rain too – especially when I caught the 1992 adaptation for The Ray Bradbury Theater series. Although having said that I must admit I was quite taken by Something Wicked This Way Comes – the 1983 Walt Disney adaptation of Bradbury's story – starring the likes of Pam Grier, Jason Robards, Diane Ladd, and Jonathan Pryce. That was my first introduction to Bradbury's Autumn People – the likes of Mr. Dark and company from 1962's Something Wicked This Way Comes are described as:
"For these beings, fall is ever the normal season, the only weather, there be no choice beyond. Where do they come from? The dust. Where do they go? The grave. Does blood stir their veins? No: the night wind. What ticks in their head? The worm. What speaks from their mouth? The toad. What sees from their eye? The snake. What hears with their ear? The abyss between the stars. They sift the human storm for souls, eat flesh of reason, fill tombs with sinners. They frenzy forth….Such are the autumn people."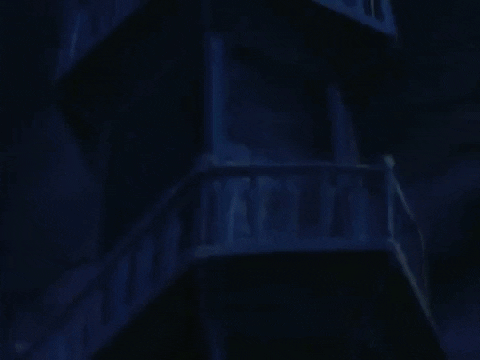 But there is also the cast of Homecoming – the Elliott Family – they might have strange abilities and even quaff blood but they are still capable of love and affection. At the very least some of them are quite fond of Timothy, a mortal boy who was left on the Elliot's doorstep many years ago. Homecoming which I believe was originally published in the 1947 short story collection Dark Carnival as The Homecoming was also collected in the 1955 collection entitled The October Country.
What we are sharing with you today is an animated short film by Ben Wickey from 2016 – his wonderful adaptation of Homecoming featuring stop-motion animation and what I presume is cel animation too. A moving piece about Family love and how Timothy is all the more special for being a mortal among 'monsters'. To be fair most of the emotional support comes from Timothy's adopted Mother as well as his Uncle Einar – who in the end just might be a little wiser than the rest of the Elliott Family. Make sure to watch through the credits for something special in regards to Ray Bradbury and what might be the genesis of The Halloween Tree.
Ben Wickey graduated the California Institute of the Arts – and is an illustrator and obviously an animator. He is currently working on an upcoming documentary entitled Gorey – which is a documentary focusing on the last days of the iconic Edward Gorey.