Friends, thank you for joining us once again for a new episode of the Diary of An Arcade Employee podcast – for this show we are tackling Smash TV – that twin stick multi-directional shooter from Williams that was originally released in arcades back in 1990. As I mention in the show itself, Smash TV was released long after the beloved Showbiz Pizza of my youth had gone away although at the very least I did play it in an actual arcade – just not one in my neck of the woods. As always I have done my level best to shine the spotlight on the talented individuals who are responsible for bringing the subject of the show to life – in this case it was an incredible team who have worked on the likes of NBA Jam, Defender, Mortal Kombat, CarnEvil to name just a few. One of the lead designers for Smash TV is none other than Eugene Jarvis – who was also responsible for Robotron 2084 – another memorable twin stick shooter. In fact I was able to find a fantastic article with Jarvis courtesy of the Arcade Attack Retro Gaming Network – I included a small excerpt from the interview in the show itself but it's totally worth your time to follow that link and read the entire thing. I also mention on the show that one of the things that attracted me to Smash TV is the obvious influences of 1987's The Running Man!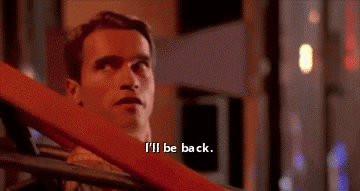 On the last couple of episodes I have pointed you to the Old School Gamer magazine – before recording this show I wasn't able to find time to go through their back issues. I am glad to say that I am joined once again by Earl Green – who not only talks about the ports of Smash TV to the popular home computers and consoles of the day but reveals a little of the difficulties of replicating a twin stick shooter on them. Gary Burton was not able to join us on this particular show but I do hope he will be back for next week's podcast.
Friends, as always I do hope you will enjoy the show and I truly thank you for taking time out of your schedule to listen to the podcast. So gear up and prepare to enter the most popular game show in 1999 – the deadly Smash TV!
For even more pop culture related goodness by Earl – make sure to check out his own website, the Logbook.Com – absolutely one of the best and longest running sites for all your retro needs.
If you have a moment, why not help us reach new listeners? Not only subscribe but leave us a rating and review for the Diary of An Arcade Employee podcast – whether that be on iTunes, Google Podcasts, or Spotify?
If you possibly have suggestions for future episodes or want to chat about the current show – you can reach me at VicSagePopCulture@gmail.com. You can find me on Facebook or Twitter and make sure to check out the Arkadia Retrocade Facebook page. Or for daily updates you can hop on over to the Diary of an Arcade Employee Facebook page – heck -you can see videos and more fun a couple of times a week by checking out my Instagram page!
Subscribe to the Diary of An Arcade Employee Podcast:
[iTunes] Subscribe to the Diary of An Arcade Employee Podcast.
Download the Diary of An Arcade Employee Podcast:
Episode Mirror (MP3)