Friends, when this 1970 Disney Read-Along book and record was originally released – it was just a tad ahead of my time to say the very least. Interestingly enough this is one of three records that were released that focused on Disney's The Haunted Mansion, which should show you how much folks loved it I suppose as the dark ride itself opened in Disneyland just the previous year. Of the other two records, perhaps the most well known version is The Story and Song from the Haunted Mansion which I believe was released in '69 – it also just so happens to feature none other than Ron Howard as Mike, one of two teenagers who are on a date and are forced to take shelter in the mansion from a terrible storm. The other teenager who is named Karen is voiced by Robie Lester, this is an important fact as Lester was mostly responsible for narrating the Disney Read-Along books from 1965 until 1971 – including Walt Disney Presents The Haunted Mansion.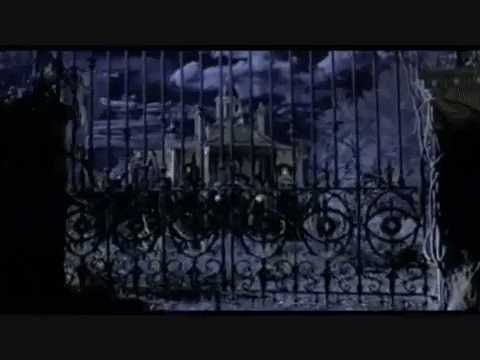 It is this second record offering that is the focus for today's Retro Records article, where The Story and Song from the Haunted Mansion presented a unique tale that hit upon many of the memorable moments from the ride itself – the 1970 book and record did so as well but is more kid friendly. Where I first picked up the former thanks to a 1998 cassette tape reissue that I bought at Walmart – this is the first time I've listened to Walt Disney Presents The Haunted Mansion. Although I am beyond happy to say that this book and record happens to feature my favorite of the 999 happy haunts – the hatbox ghost!
By the way, I do believe that the illustrations provided for Walt Disney Presents The Haunted Mansion were by the legendary Collin Campbell – perhaps known best for his beautiful concept artwork for Disney parks. In addition, at the beginning of this article I made mention that there were in fact three records released that focused on the Haunted Mansion. The third was Walt Disney's Trick or Treat – Stories and Songs of Halloween – which was originally released in 1974 – the B side of that record featuring an edited version of The Story and Song from the Haunted Mansion.