Friends, I am proud to present the first episode of the second season of the Diary of An Arcade Employee podcast – as promised on the River Raid show last month, today we have the classic 1982 platformer released by Nintendo – none other than Popeye. As always for podcast I share my first encounter with the subject of the episode in addition to shining the spotlight on those creative individuals who had a hand in bringing the game to life. Which in this case involves not just Nintendo but Ikegami Electronics – the company that appears to be responsible for a few of the more popular titles from the Golden Age of arcades. In addition we have the likes of Shigeru Miyamoto (Donkey Kong, Super Mario Bros.) as well as Genyo Takeda to thank for not just the game design but the beautiful graphics of Popeye. I do touch upon the matter in the show itself but as most of you are already aware, if fate had gone a different route, instead of Nintendo creating a franchise for Donkey Kong they might have had a series of game focusing on the likes of Popeye, Bluto, and Olive Oyl!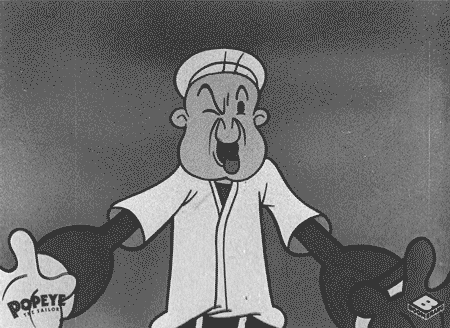 On this episode I make mention of a publication that any of you fans of old school gaming should check out – the Old School Gamer magazine. For one thing, Brett Weiss, who frequently shares videos and articles on this site also provides content for the magazine. I am also happy to say that starting with this season of the show, Earl Green joins me on the podcast – in this case to discuss the many ports of Nintendo's Popeye to the home consoles and computers of the day.
Friends, as always I do hope you will enjoy the show and I truly thank you for taking time out of your schedule to listen to the podcast. So grab your favorite beverage and down a can of spinach as I discuss Popeye!
For even more pop culture related goodness by Earl – make sure to check out his own website, the Logbook.Com – absolutely one of the best and longest running sites for all your retro needs.
If you have a moment, why not help us reach new listeners? Not only subscribe but leave us a rating and review for the Diary of An Arcade Employee podcast – whether that be on iTunes, Google Podcasts, or Spotify?
If you possibly have suggestions for future episodes or want to chat about the current show – you can reach me at VicSagePopCulture@gmail.com. You can find me on Facebook or Twitter and make sure to check out the Arkadia Retrocade Facebook page. Or for daily updates you can hop on over to the Diary of an Arcade Employee Facebook page – heck -you can see videos and more fun a couple of times a week by checking out my Instagram page!
Subscribe to the Diary of An Arcade Employee Podcast:
[iTunes] Subscribe to the Diary of An Arcade Employee Podcast.
Download the Diary of An Arcade Employee Podcast:
Episode Mirror #1 (MP3)