Friends, in my Senior year of High-School after trying unsuccessfully for two years, I finally had the chance to become a library aide – a student position that was sought after by a handful but needed both librarians approval to obtain. One of those reasons is it naturally gave you plenty of time to get your homework done… or in the case of some to write scripts for their video productions. In addition it sort of gave you the keys to the kingdom in that you could be admitted earlier to the library in the morning and stay later after school – which was perfect for when you were running Dungeons & Dragons or The Call of Cthulhu games with your friends. However on my first day I was informed there was a small problem, they had agreed to one too many student requests to become an aide and I would have to be shunted to study hall.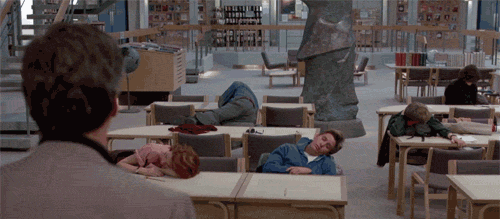 But before I headed off with my head hung low in defeat – I was informed that I might be able to stay on if I could help the librarians with a problem they had in their storage room. The backroom – which was in actuality three rooms – was where they kept all the VHS players & tapes, film projectors, televisions on media carts, audio tapes and so forth. The problem was that no one had tried to keep anything in order… for years… I am talking about nothing was where it was supposed to be – it just looked like things had been dropped on any available countertop or table, etc.

I told them I would clean up and organize the backroom and I believe the librarians were truly shocked when a day and a half later I had completely reorganized the entirety of the three rooms. As a reward I did get to stay on as an aide, though I was in charge of the back room instead of the books. So not only did I get a ton of leisure reading done that year but I was also allowed to watch the VHS tapes as well as use the projectors during those two hours a day. Glorious times to be sure.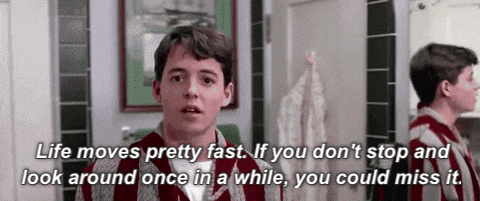 One of the first VHS tapes I watched immediately became one of my favorite films of all time – 1950's film adaptation of Cyrano de Bergerac starring Jose Ferrer (Dune). In fact my love of that movie caused me to strike out and find out more about the real life Cyrano – I was quite delighted to learn that we shared the same birth date. The film was Directed by Michael Gordon with Ferrer reprising his role on Broadway from back in '46 – Mala Powers (Disney's Daniel Boone) was chosen to play Roxanne, his object of secret affection.
Although I did not know it at the time when I became a fan of Cyrano de Bergerac in the back room of the library so many years ago – but we almost received a version of the film starring Orson Welles. While I am a devotee to Welles and have no doubt his performance would have been exceptional – I am not so sure it would have earned him an Oscar as it did for Jose Ferrer. The acting in this film is just outstanding and if you've not had the opportunity to watch it – I implore you to do so immediately – Cyrano de Bergerac is in the public domain so you can watch it online for free.