Friends, I am a devotee to pretty much all forms of animation – although some of my favorites are what I would consider to be the classics such as the theatrical shorts by Tex Avery, Friz Freleng, Chuck Jones, Bob Clampett, as well as the likes of Disney's Nine Old Men. It was at Walt Disney Studios that a young Brad Bird (The Iron Giant, The Incredibles) after graduating the animation program at CalArts found work. A few of his early credits include Disney's The Small One, which was a theatrical short film released in 1978 along with the re-release of Pinocchio. As well as acting as an animator on the '80s Animalympics, The Fox and the Hound in '81, and even the emotionally charged The Plague Dogs in '82. Why, back in 1990 he acted as the animation Director for the "Bart Simpson: Do the Bartman" music video – three years after he had delivered Family Dog for Amazing Stories.
As I've read though on Jerry Beck's Cartoon Research – in an article by Jim Korkis from December of 2019, Brad Bird was not happy with the direction of animation at Disney after he had been hired. A similar feeling that Don Bluth, who was animation Director for The Small One, apparently shared as he left the studio in 1979 – on his 42nd birthday. Although it would appear that Brandon Bird was not one of the 16 artists from the Walt Disney Studios that Bluth would convince to join him in his exodus to create their own company, as 1985's The Black Cauldron was the last Disney project Bird worked on until 2004 with Pixar's The Incredibles.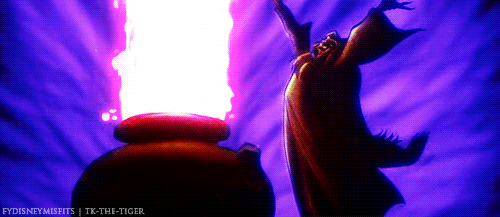 It turns out that in 1980, Bird was ready to try and change the direction of animated features and shorts, attempting to get backing on some projects he wanted to work on. We know this thanks to Korkis' article on Cartoon Research which includes a letter to Steven Spielberg, which is dated April 11th of that year. Also included with that letter was a reel of rough animation – that Bird points out took about five months to complete – worked on by himself as well as some fellow animators. One of those projects that Bird was interested in pursuing was an animated film for Will Eisner's iconic comic strip character The Spirit. In total the pencil test runs just a tad over three minutes in length… but there is an amazing amount of love for the comic book universe that Eisner created and even in this rough state it shows it definitely had potential!