Friends, running a little late tonight – work had things backed up and I was actually just about to head home, that was an opportune time for Rockford Jay to pop in and ask if I had seen the new trailer for Candyman. I promptly sat right back down and pulled up the trailer and watched it… and then watched it again… and then again just for good measure. I like 1992's Candyman an awful lot – a beautiful and tragic love story with a supernatural slasher that was instantly made a horror icon thanks to the exceptional Tony Todd. Granted the bulk of the film lies upon the shoulders of Virginia Madsen, who carries it quite capably I should add. The story for the '92 version of Candyman focuses on Helen Lyle (Madsen) who is a sociology graduate and investigating urban legends for her thesis – a big one in the Windy City concerns Candyman – a vengeful entity with a hook instead of a right arm that is summoned by saying his name five times in front of a mirror. Based on a short by Clive Barker entitled "The Forbidden" featured in the fifth volume of Barker's Books of Blood – the film proved popular enough to spawn two sequels with Candyman: Farewell to the Flesh in '95 and Candyman: Day of the Dead in '99. However, it appears that this new version of Candyman, directed by Nia DaCosta (Little Woods) and co-written as well as produced by Jordan Peele (Get Out, Us) and Win Rosenfeld (Nova ScienceNow)… might also be a sequel?
Thanks to the Entertainment Weekly article by Clark Collis today, the new Candyman is described as a "spiritual sequel" to the original film. Here is the thing though – Yahya Abdul-Mateen II (Aquaman) is playing Anthony McCoy… who looks to be an artist that is too curious about the Candyman legend. Now if you've not had the pleasure of seeing the original Candyman for yourself – do not venture any further in the article.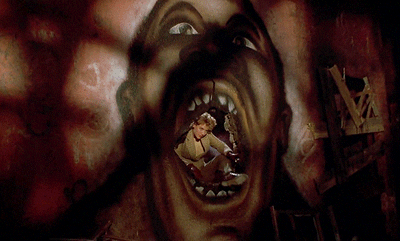 Okay, in the original film – Helen Lyle met her end while rescuing a baby named Anthony from a fire, the infant's Mother was named Anne-Marie McCoy and played by Vanessa Williams. Vanessa from doing a little looking online appears to be playing the same character – which makes me want to shout out that this is most definitely a sequel. Except for one thing. In the cast of characters I have found one with the name of Helen Lyle – unless this is a flashback thing like in the exceptional Doctor Sleep… this might just be Peele and company giving a nod to what came before.
I want to give a shout out to the ingenious use of Destiny Child's "Say My Name" for that new trailer – nothing like taking a song about cheating and casting it in an even more darker light, right? Candyman is coming out on June 12th of this year and for all of us horror fans it looks like a decidedly delicious treat!