Friends, a little bit earlier today I saw a posting on the Savage Masters of the Universe Facebook group that made my head spin just a little bit. It appears that in advance of the upcoming 2020 Toy Fair – which begins on Saturday in New York, NY – Factory Entertainment announced their partnership with Mattel toys to produce collectibles, scaled replicas, as well as 1:1 replicas based off the Masters of the Universe toy line. In addition Factory Entertainment have joined up with KUZOS to create metal miniatures collectibles based off the Masters of the Universe line too. Which means that in the near future you will most probably be able to hold aloft your own power sword and…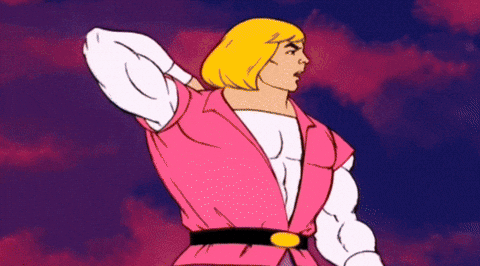 While I am under the impression the replicas from Factory Entertainment and KUZOS are going to be focusing solely on weaponry from the famous toy series – I have to admit that I sadly do not know just how many different weapon types they are making at this moment. I bring that up as while I most assuredly would love to own and display both halves of the famous Power Sword – I desperately desire that epic mace that Man-At-Arms wields… actually if money was no object I would like a full suit of armor too!
Thanks to Factory Entertainment's Twitter feed we have two photos of the Masters of the Universe products that will be available in the near future. Besides Skeletor's half of the Power Sword, the key to accessing Castle Grayskull and the secrets it contains within – we also have a look at some of the metal miniatures that Kuzo has developed.
From the Factory Entertainment press release we have:
"We are delighted to be partnering with Mattel to create new Masters of the Universe collectibles," said Jordan Schwartz, President and CEO of Factory Entertainment. Added Tom Vargas, a Product Developer working on Factory's Masters of the Universe line, "I personally cannot wait to raise a Power Sword replica above my head and shout the iconic line, 'By the power of Grayskull!'