Friends, if you would have told me nearly 43 years ago that as a Star Wars fan I could have the opportunity to visit either Disneyland or Walt Disney World and stroll through a living, breathing slice of that cinematic universe… I would have naturally assumed you were lying to me. I was five years old – how could I have wrapped my head around the idea of Star Wars: Galaxy's Edge? While I might not have yet had the opportunity to travel to that area in the Outer Rim Territories and visited the Black Spire Outpost on the Planet of Batuu – I have been so very, very excited about the eventual trip to check it out for myself. I have devoured every bit of news that has been released about all of the shops and restaurants in the parks – especially the featured rides, Millennium Falcon: Smugglers Run as well as Rise of the Resistance.
I have watched various videos online, especially those from the excellent Ordinary Adventures, geeking out at the experience of building a personal lightsaber or even a droid. Although having said that, I've managed to somehow find the willpower to avoid any spoilers on the rides themselves. However, I might have to change that way of thinking when the Walt Disney World Resort in Florida opens up Star Wars Galactic Cruiser in 2021.
While obviously this new video from Disney Parks is basically just a teaser, that beautiful concept artwork plus some of the elements for Galactic Cruiser that Ann Morrow Johnson points out… it just makes your imagination start to race with the possibilities, you know? Most of all I'm curious about Johnson's comment:

"For the first time we are going to invite guests to become the hero of their own Star Wars adventure and you can do it in whatever way you like."
I know that while visiting Star Wars: Galaxy's Edge thanks to the Disney Parks App you can choose to side with factions – the Resistance, the First Order, as well as Scoundrels (Which is the only choice!).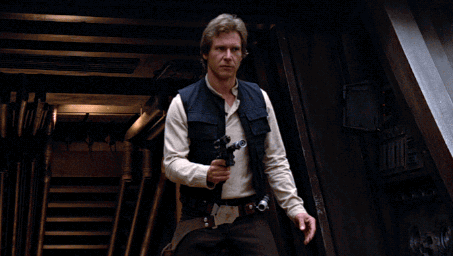 So I am really hoping that will factor into how the story you become part of with Star Wars Galactic Cruiser plays out. As a scoundrel of some renown perhaps security will interact with me a little differently than a member of the First Order? Or better yet, how awesome would an adventure for a scoundrel be to deliver something of great import… and profit… for Hondo Ohnaka, the legendary Weequay pirate we all know and love?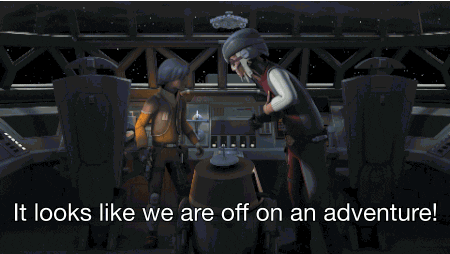 I am sure that over the next couple of months we will be getting the scoop on the restaurants and shops that will be featured aboard the Halcyon – but how awesome is it that we live in a time where we can take a few minutes and get excited over what Star Wars Galactic Starcruiser has to offer?