Friends, today I am extremely grateful to be able to share an interview with Rob Klein – curator of the Rob Klein Collection and pop culture historian for the last 30 years. You might know Klein's name, especially if you happen to be a fan of the Back to the Future trilogy – as back on December 6th of 2019, the Hollywood Museum presented the Back to the Future Trilogy: The Exhibit. This celebration of the classic science fiction/comedy series happened to feature over 130 pieces from his and Jennifer's collection and a screen accurate DMC time machine he built after working on the hero A car's restoration (now on display at the Peterson Automotive Museum) there is a documentary about the restoration of the hero A car on all the Blu-ray and DVD sets for the BTTF trilogy. Its a great documentary. In addition those items on display included costumes from the trilogy as well as props, and even promotional materials too – they are all in their coffee table book entitled BACK TO THE FUTURE ALMANAC 1985-2015 THE OFFICIAL COLLECTORS GUIDE!
And thanks to the Beyond the Marquee Show YouTube channel uploading this video you can not only see Rob Klein taking pride in his pieces in the Back to the Future Trilogy: The Exhibit – but get an excellent look at some of those items.
Rob, I want to thank you once again for taking the time out of your busy schedule to answer some questions. I have been fortunate enough to look over a few of your photographs on the Rob Klein Collection Facebook page – astonishing really doesn't quite cover what you and your Wife have been able to archive – an absolute visual treat.
Well, thank you. The RK collection page had been greatly helped because my friend Dave Mandel told me I needed to start an Instagram page to share knowledge and or visuals. Instagram makes it easy to post often as you can do it right from your phone. Perfect thing to do when you are in a waiting room, or just have a few moments to kill. (I try and be humble and not to put RK Collection on the top of my archive, but I learned from my childhood heroes Sid & Marty Krofft who I was able to work for while restoring their only remaining Sleestak suit for their offices. I got to know each one a little, so they told me a story that Walt Disney said to them "Always place your name above your work" It was both Sid and Marty at different times who each told me their version of this story. So,classic!
I have been a fan of movies since the age of three – the first film I can recall watching was 1931's Frankenstein on the Late, Late Show and the very first movie I saw in a theater was the re-release of Blackbeard's Ghost. You most assuredly have a love for film judging by your collection – I was wondering though if you might share with the readership a bit of your personal history, what is the first movie you can remember where you found yourself just being captivated by the magic of cinema.
I can't remember my first movie, we went all the time to see Disney animated classics, and Disneyland was a big part of inspiration. I wanted to learn how to make audio-animatronics. My parents were really supportive of the arts, movies theme parks, music and baseball. Years later I actually archived the very same audio animatronics when I was manager of the Disney Archives that I used to marvel at visiting Disneyland, and regarding Frankenstein I found and restored the original Mitchell 35mm camera that worked on the film and it's sequels.
I grew up in Bing Crosby's house, across the street lived Andy Griffith (in another one of Bing's houses that he had built in Toluca Lake) he would wave to my brother and I when we were in the front yard horsing around. When we would go up the street to the market, it was on the corner of the old Columbia Ranch. The exact same place where the Three stooges filmed all their shorts. When you would be in the parking lot, you could see the facades from sets, and when you drove by and looked through front gates you could see the back lots buildings from Bewitched and Partridge Family. Up the street was the Burbank Studios, (Warner Brother's lot called Burbank Studios in the 1970s) when we would drive home from school, we would pass by the CBS Radford studio lot, where they shot Gilligan's Island, and you could see the Western sets from Wild, Wild West. It was all still there in the 70s and early 80s.
AND…my grandmother worked at Universal Studios. So all these things to me now is simply documenting my hometown, and what I remember seeing as a kid. The same way anyone does when they start to document or save things for their family from their childhood / family years to pass down. Its just for me, the stuff I like to save and archive is same stuff that a ton of people have an interest in, pop culture.
I am extremely curious as to what events in your life put your feet on the path of becoming a historian and archivist for film and television? In addition what was the first piece of pop culture memorabilia that you collected and what drew you to it?
I loved Star Wars as we all did, I was 6 in 1977 and we all needed more sci-fi to get our fix on, lol. I loved Battlestar Galactica, and thought the colonial laser pistol was amazing. So, I asked my grandmother to get me one from the show. She got me the Mattel electronic Colonial laser pistol from the Universal Tour. It was neat, but it was not the prop, and the toy looked nothing like it.
Years later, they filmed V: The Final Battle a block over from out house in Toluca Lake. One of the neighborhood hoodlums "ended up with" an original light up V prop laser pistol. When I saw that, I was captivated. The construction, the art direction, and how a studio could make numerous examples literally up the street at Warner Brothers fascinated me. I wanted to learn all about how castings and molds were made. Which are all part of the equation of archiving. It took years to learn that though molding original items is something I do not support. It ruins them and in most cases it cheapens the originals all because someone just wants to make money off of something that needs to remain one of a kind…
I was working on TV shows while I was in Film School, as a production assistant and started making some money as it paid well. I had heard that Universal had sold off their entire sci-fi collection and that's when I was blown away with the thought that the studio DO NOT care about their history. I thought if Universal are selling their stuff off, and they have a Tour where the public comes to see their history and they are selling stuff, I am going to go and save it. As a Battlestar fan I was blown away to see racks and rack of the custom made wardrobe for the show, sitting there all for sale. I bought a complete white colonial warrior costume. Still have it to this day….
After working on a lot of film production I realized the Hollywood that I loved did not exist anymore, so I started to focus on tracking down original Hollywood artifacts and using what I had learned from my grandfather and father about how to fabricate to stabilize treasures, make display forms, which is all a part of being an archivist. One should know what the items is, and then how to care for it and male sure it will survive as long as possible.
Real quick, I'm dying to know the answer to this – on Facebook I couldn't help but notice a wonderful photograph featuring you and what appears to be a bust of the Lawgiver from 1968's Planet of the Apes. Have you in fact added this beautiful prop to your collection?
I am so proud of my Planet of the Apes props and costumes, I am an Apes fans. (Peter Jackson has a few pieces I let go of) I do not use the word "fan" lightly, as it is waaaaay over used, and one cannot be fanatical about everything, lol. Much of my Apes collection is in the in the book that comes with the Blu-ray set of 5 feature films. I have the apes' rifles, machine gun, the General's costume and a complete Cornelius. My crowning achievement was piecing back together Charleton Heston's ANSA space suit complete with boots and survival kit back pack. Each and every piece was a struggle to obtain. Its not like today when the items are sold right after a film wraps and in many cases costumes are still complete, head to tow in their bags from the set.
Regarding the Lawgiver courtroom bust, I had known about it for years so when it came up for auction a friend asked if I knew if the piece was authentic, which I did, so he bought off of my giving it the thumbs up. I was helping him get it home to his museum in one piece.
I think it is safe to say that you and your Wife are quite the fans of the Back to the Future trilogy – considering you both wrote an amazing collector's guide for the franchise – tackling not just the films but even the comic books and items related to the Universal Studios theme park ride. You even worked with Bob Gale, the co-writer and co-creator of the Back to the Future trilogy – on the making of the Back to the Future Almanac: 1985 – 2015 Official Collector's Guide. So what is it about Gale and Zemeckis' films that draw you to it – is it the perfect blend of comedy and science fiction – or perhaps just the overall fun of it all?
I need to point out I could not do this on the level that i have without the complete support and encouragement of Jennifer who gets it and loves it too. We have a hallway of Evil Dead Ash costumes, and people cant believe these are her's when they see the museum. I think Evil Dead 2 is wonderful, but it would not have been on my list of things to track down or archive. It really satisfying when you put a costume away and then a decade later they are making action figures out of the same costume we found at the bottom of card board box at a studio liquidation sale.
BTTF is a masterpiece. Star Wars, The Empire Strikes Back, Star Trek II Wrath of Khan, and Back to the Future are masterpiece films.
With a masterpiece, everything comes to together: script, directing, acting, wardrobe props, costumes, production vehicles, BTTF has it all. I also loved the sequels. Anyone who does not appreciate part II and part III need to go back and re-watch them. They are not as perfect as Back to the Future (1985) but they are really exceptional films. BTTF part II is the ultimate Twilight Zone movie, go back and rewatch it with that in mind. Game changer if you did not get BTTF part II. The first time.
The BTTF merch was something I was always looking for and it just was not made in the amounts you would of expected. No action figures and as I teenager I knew "wow, somebody made a huge mistake at the studio" I mean they made "Over the Top" action figures for goodness sakes, and no BTTF, not even a Hot Wheels DMC Time Machine. Whooops!
Jenny and I pitched the book to Universal and Bob Gale about celebrating the BTTF franchise through the merchandise and promotional materials. My goal was to impress the Studio with our work on this first BTTF book, and then do another that just focused completely on the making of trilogy. I did not know at the time, that book this second book I wanted to write was being written at the same time Jenny and I were writing our book.
One thing I think many will find hard to believe is that everyone of the original prop and costume collectors I knew in the 90s didn't care about BTTF, or they just ignored it, or made comments like "glad he collects the crap, that leaves the good stuff for us." Never knew or still don't know what the "good stuff " was that these people were referring to. The only other person I knew who liked BTTF I learned was just collecting it because I liked it, who knew what his intention or plan there was?
I had no competition and BTTF was scattered. There was no Universal Archives department then and so much stuff was sent to Florida for the BTTF ride.
Regarding BTTF wardrobe, so many of the costumes and costume pieces were lost as they were either sold off when Universal sold their western collection along with their Sci-fi stuff (unrentable wardrobe stock that took up valuable rack space in their wardrobe department for stuff that actually rents) and the costume house that the BTTF wardrobe department worked out of sold off racks and racks of stuff with unidentified BTTF costume pieces. That is why we have not a single complete Marty McFly 1985 costume left in the world. I know of one McFly Guess jacket that survived the production, but there is ALWAYS more than one made for a film or TV show (in most cases) and no others have yet to surface. After 35 years it is doubtful a pair of his Guess jeans exist, they are lost. Perhaps some girl out there somewhere is rocking a pair of Michael J. Foxes jeans unknown to her. Those would be a very valuable pair of pants. I would bet the most sought after pair of jeans in the world.
I also want to say that sometime when you work with your heroes it changes things, some times for the best, and some times not so much. Bob Gale has been a continued support to me. I am very proud of that. He does not suffer fools, and the fact I had to earn his good will, means much more when it is granted. I mean if someone would have told me, in the future you will often visit him at home and coffee is always presented to me in the same John Wayne mug, that is very special. I think I may have made the cut with Bob Gale when he learned I was a Republic serials fan. He very promptly gave me DVDs for all the serials I had not seen yet. Plus it is great to get to spend time with a creator like Bob Gale. Every now and then he will say something, or make an observation and you think to yourself: "yep, I can totally see after that comment how he created and was able to write Doc Brown's character."
Robert Zemeckis is another force of nature. He visual style is unmistakable. One of the best directors of film on the last 50 years. His movies all have a certain magical look to them (not taking away anything away from Dean Cundy who shot the BTTF trilogy who has his own signature look to all his films) In a weird way I believe that Forest Gump and BTTF are a part of the same visual universe. They have the same glow to them.
The thing I respect most about that duo Gale and Zemeckis is that they refuse to sell out and make a BTTF part IV. They know they have captured lightning in a bottle and they could not do it over again (nobody could) and therefor leave their masterpiece intact. I don't think their peers have learned that lesson, as without naming names, many have watered down their franchises or even worse, their entire body of film work continuing to produce and direct films that they themselves would have scoffed at had they not been the ones to have made them.
I am sure like any collector you have a prop or piece of wardrobe that you consider a holy grail item – what might that be?
For me that was locating and obtaining the only complete and original Adventures of Superman George Reeves Superman costume from seasons 1 and 2. Most in collections are fakes. (a story for another time)
Growing up in the early 70s watching reruns of color and back and white TV shows was magical. It was just like listening to 8-track, cassettes and records all in one entertainment system. I got exposed to all of it. I thank god I was fortunate enough to be able to appreciate George Reeves' Superman when only a few years later, we got the gift of Christopher Reeve.
I feel like there is too much material available to one these days, how is someone going to be exposed to Adventures of Superman or classic MGM films unless they know someone who knows film and TV history to make them watch it. My son loves all the classic and he is even teaching me things. At 6 he and I went down the Godzilla rabbit hole and he, his mom and I all have been become enlightened knowing all the subtleties of Godzilla and his friend and foes, lol.
How do you normally obtain memorabilia for your collection? Auctions or possibly personal connections?
All of the above. I used to go and find it right from the source and then make an offer, trade etc… but now days with this stuff being big business these prop businesses have all the studios on lock down and only let the stuff go to auction. I am really only looking for vintage stuff, and most of that stuff was long gone from the studios even before I started archiving.
Are there any new items you have managed to secure recently that you would like to share with the readership?
I always have something to share, most often though its finding a piece to something I have been trying to complete. Collectors take for granted how hard it is to have any ensembles added to that go together from any productions prior to the 2000s. Just getting original pants to go with a 1960s Star Trek star fleet uniform is something that just doesn't happen. Though I found the entire rack of 1960s star trek pants and now I have complete uniforms, and many other do now as a result of me looking to complete what I have in my collection.
There are a lot of people who collect that really don't dig deep enough. These are rich people with plenty of money, so they cant use the excuse it was a bad time or whatever… I have offered Trek pants to Trek collectors who turned them down who have the original tunics to go with them. Once you see an original tunic displayed with the original pants (which have tiny sparkles throughout them) you can never just display a tunic solo after that. The costume is the shell of these iconic characters. The more there to display, the more the character reveals himself.
I want to thank you for your time once again, Rob – if my fellow pop culture aficionados wish to see what new treasures you might have discovered, what spots on social media can they check you out?
I have been asked to be on more TV shows these days. Watch ME TV and History channel, and you may see me doing my thing…but the best place is to watch is my Facebook and Instagram pages.
Perhaps you could share some my props and costume discoveries with your people when neat stuff comes up. I have met some of the most fascinating people doing this, its one of the neatest parts about archiving.
I also urge everyone to see the BTTF Exhibit at the Hollywood Museum, it is truly something special. These artifacts may never again be together under one roof. Go see it before you are OUTATIME.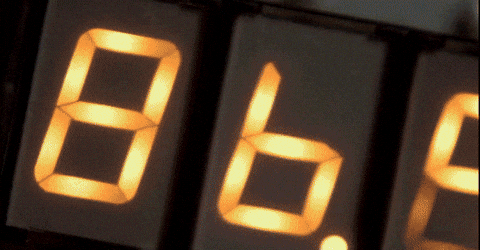 One more time I want to thank Rob Klein for being so kind to answer my question – I will MOST DEFINITELY be glad to share some of the exciting new pop culture memorabilia that he obtains in the near future.