Friends, there are a handful of game franchises that debuted back on the Nintendo Entertainment System that are still going strong today – The Legend of Zelda, Castlevania, Final Fantasy, Metal Gear, and Mega Man of course. My introduction to the Mega Man series started with the original NES game released back in 1987 – in fact at that point I was renting NES titles at a little grocery store as the local video chains hadn't started carrying them yet. I can tell you that I did manage to beat the first Mega Man – while in no way an easy feat it made me a lifelong fan of the series. By the time that Mega Man 3 was released in 1990 I had a sweet little deal with a wonderful Mom and Pop video store in my neck of the woods – they would put aside any new Nintendo game when it arrived so I could play it first. Mega Man 3 might have stuck with the formula of the first two games but Capcom added a robotic companion for everyone's favorite super fighting robot – Rush the robot dog. Together the duo attempted to stop the rampaging Robot Masters – featuring the likes of Snake Man, Gemini Man, Top Man, Magnet Man and more!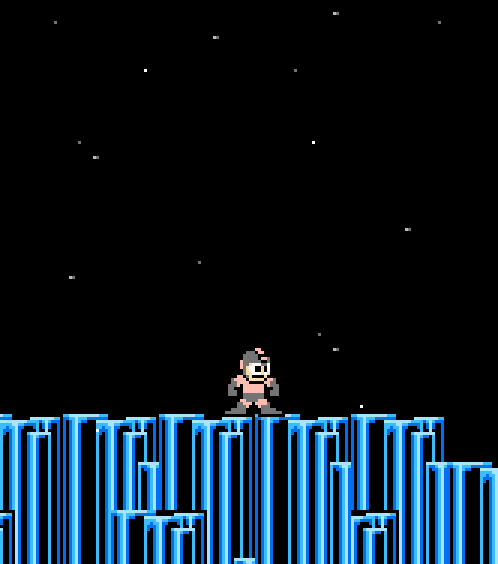 Mega Man 3 is a solid action and platform game and a tough one too – thankfully there are those handy passwords to help you save your progress in the game. Do you want to know the secret to making Mega Man 3 better? Watch it in an arcade with about 100 fans – if you want to make Mega Man 3 even better than that – watch the playthrough with Bit Brigade blasting the roof off the place with their live music.
There is never a time that when we are lucky enough to have Bit Brigade drop by for a concert at the arcade that they do not impress – it is evident how much the video game fans who attend these events are impressed by both the band as well as Noah's skill at gaming – you can tell by the cheers at the end of each level of a game.
There is one other thing that those of us that work at the arcade cherish even more than watching Bit Brigade perform and that is when after the show – after the Players have left and we've locked up for the night – we get to hang out with these awesome performers. In this case while chowing down on pizza we enjoyed watching 1978's The Devil and Daniel Mouse on a CED player in the party room – because what better way to end the day than with good friends from out of town and some classic Nelvana animation?
One of these days I hope they will have enough time to let me interview them for Diary podcast – hopefully you will be able to see them in person for yourself by checking out their official site, Facebook page and bandcamp page for future shows!