There's training videos, and there's the training MUSIC video!
These Training Videos Are SO FINE!
It's hard not to love training videos of the 1980s and 1990s – the music, the visuals, and the non-actors trying super hard to competently do their job so you can competently do the same job.  It's all so…cheesy?
I've only had the opportunity to watch one corporate-made training video in my entire life of employment, when I worked for a major casino corporation.  That was pretty cheesy by 2000s standards.
Since I never had the corporate training video experience many new hires in the 1980s and 1990s had, I turned to YouTube to fulfill the apparent void I never knew I had.  In the years since my interest was piqued in watching these videos, I've watched trainings on loss prevention, serving food, including arranging that food on a tray, how to sell video games, and working in the department store fitting room.  Department stores, restaurants, grocery stores – these video are chock full of cheesy goodness and employees doing their job perfectly.  In one instance, it was a "don't do this!" example video, coupled with "here's how you're supposed to do it!" counter response.
I've watched the Wendy's training videos in the past, but my husband, whose first jobs were in fast food (Carl's Jr. in high school in Southern California, and Jack in the Box in Arizona during college), had never watched them.  Usually, if I'm working on something nostalgic, I'll watch associated videos alone, but the other night, I told him he really needed to see the ones Wendy's used to show its new hires.
Friends, we are still singing the training procedure for one of those videos, and we watched it almost a week ago.
At Wendy's, hot drinks may be the order of some guests, but do you know how to serve them properly?
We do!
This Product "Really Gets You Going!"
First surfacing on the interwebs in the 2010s, but clearly from the 1980s, Wendy's employed a way to connect with its younger workforce by taking the conventional training video, and making it into a music video.  Because the way to connect with the MTV Generation is to make them think doing the job will BE like a music video!
Unknown singer Marvin Hawkins wrote (and performed – this is him in the video!) a song about how hot drinks not only "really get you going," but also "warm you up when you feel you're slowing."
The aim was Michael Jackson, but the execution…not really MJ, but so memorable.  And not in a bad way!
Never before has pouring hot coffee (be it Decaf or regular), hot chocolate, or tea ever sounded so…wow.
Even placing the lemon wedge correctly is a miracle in performance art!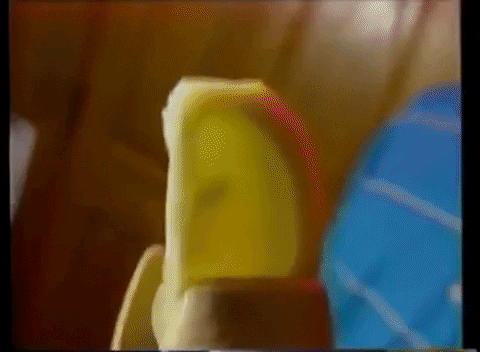 And special effects!
"If they want lemon, it's very nice.  Don't think twice, give the guest a juicy slice!"
Did you know the cups come in two sizes?  Or that you need to throw away the plastic spoon after stirring hot chocolate?  How about putting lids on, placing the tea bag on top of the lid, or that coffee's holding time is 30 minutes?
It's all there.
Giving the Readers A Juicy Slice… of Training Nostalgia!
You know, seeing is truly believing, and even then, you may question all of it!
Upload via Chuck Drake
"Wendy's Coffee Tastes So Fine!"
Smoke machines, clapping, this effect with the coffee cups in front of the inferno of Hell behind it…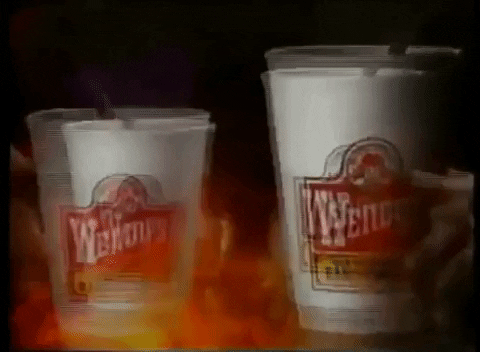 It's all so much, and yet, it doesn't feel like enough amazingness.
As funny as this all is, this method is effective in how some employees are trained.  I wouldn't forget how to prepare and serve hot tea, coffee, or hot chocolate if someone sang this song to me.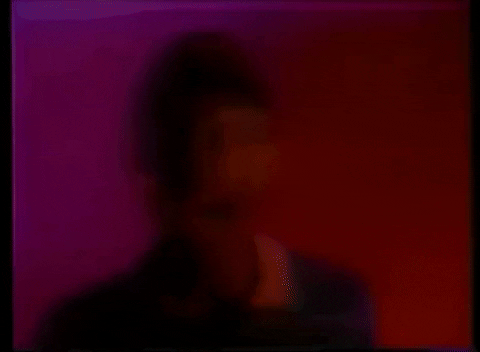 I would seriously find myself singing this to myself while pouring hot drinks!
Oh, And In Case You Were Wondering About Marvin Hawkins…
He's doing just fine, as part of a civil rights group focused on economic issues in Cincinnati, Ohio.
Yes, this is really him.
Upload via WCPO.com \ 9 On Your Side
He's focusing on the real issues, but I still wonder if that song lives in the deepest reaches of his consciousness…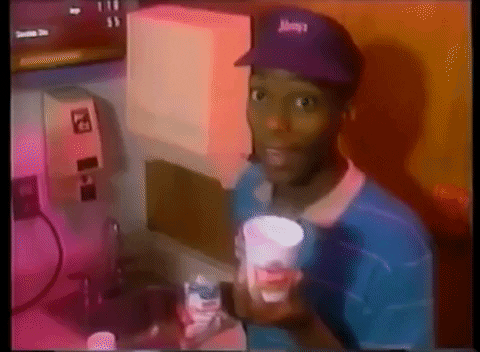 …or if he makes hot cocoa the Wendy's way.
What is the most memorable training video you've watched in your work life, or is your experience with training videos relegated to the archives of YouTube?
Or…did you work for Wendy's and get the opportunity to watch this?