Friends, the other day I was visiting the TV Terror podcast Facebook group and Anthony Rotolo was kind enough to share a bit of news that certainly caught my eye. To advertise their adaptation of Bram Stoker's 1897 Dracula novel, the BBC has had two billboards constructed to remind folks that when the sun sets – the terror of Count Dracula begins. As I understand it the Dracula series is a three episode event and was a joint project from the BBC as well as Netflix – in fact the three 90-minute episodes have already aired on the former and at the time of writing this article, all three episodes just went live on Netflix. Now as this is written by Mark Gatiss and Steven Moffat of Sherlock fame I am assuming that we should be ready for a slightly different take on the 1897 story. The reason I am writing about the billboard video for Dracula that Anthony was gracious enough to share is it really is an astounding marketing campaign. As I've read online, the billboards are located at Birmingham and London – and besides the 'In Case of Vampires – Break Glass' posted in front of them… the eye is naturally drawn to the numerous stakes that have been driven into the billboard itself. Some of those stakes even have a little bit of blood dripping from them to run down the billboard – however when the sun goes down and the lights on the billboard come on is when you see the shadow of Count Dracula appear!
That is a billboard that must surely be causing folks to stop an admire it as they are walking by, right? The BBC and Netflix's Dracula stars Claes Bang (The Square) as the titular character of the series with Morfydd Clark (Crawl) as Mina with John Heffernan (Jonathan Strange & Mr Norrell) as Jonathan Harker. A quick little look at the Internet Movie Database page for Dracula in addition to watching the final Netflix trailer – I am positive we are getting a new look at the iconic Count Dracula. It would seem that just like with the Sherlock series – Moffat and Gatiss are ready to have some fun with the character.
I am looking forward to catching it later today and I might even pull off a Saturday Frights Matinee podcast by way of review or just write one up here. I hope this is just the start of Gatiss and Moffat getting to tackle some literary monsters though… or dark heroes depending on who is telling the story. I for one would LOVE to see them attempt an adaptation of H.G. Well's The Invisible Man in the near future.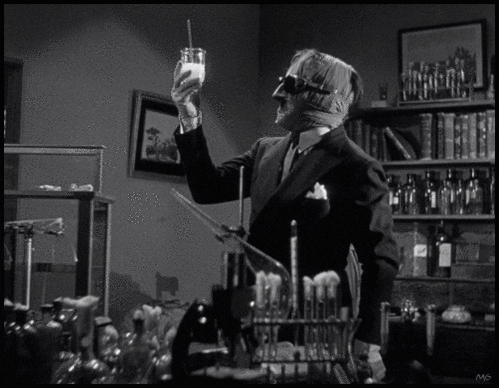 A big thanks once again to Anthony Rotolo for the heads up on that brilliant billboard – make sure you check out his TV Terror podcast, a fantastic show concerning those wonderful made-for-TV and anthology series we fondly remember.