First of all this is going to be a totally non-spoiler review for The Rise of Skywalker – if you were kind enough to check out my article on how Gene Siskel and Roger Ebert felt about 1983's Return of the Jedi – you might recall I was not planning on seeing the film until Monday. So imagine my utter surprise and delight when closing down the arcade for the night I received a text from Shea – one of my best friends as well as being the owner and manager of the Arkadia Retrocade – with a ticket purchased through Fandango for the 11:30 PM showing of this latest Star Wars film. In fact I kind of had to end up kicking out my fellow co-workers and race to the movie theater so I wouldn't miss any of the film – thank goodness for assigned seating because it was a pretty packed showing. I would say there was probably about 70 of us in that auditorium, many of them were of college age – but there were definitely a few folks who like myself surely began our journey to that Galaxy far, far away 42 years ago. This review is not meant in any way to try and change your mind about The Rise of Skywalker – because it certainly appears many people online… who have yet to see the film have already made up their minds to not accept it or even possibly give it a chance. Which is absolutely their right and I do not want that to sound like a knock as that was not my intention – they are passionate about their love of the franchise – I'm just pointing out the way it appears to me personally. Is J.J. Abrams' The Rise of Skywalker a perfect film – not in the least – but it is a very, very good one – the bottom line being that it is quite entertaining and in my opinion as a Star Wars fan, a worthy way to wrap up the Skywalker saga.
My critical issue with The Rise of the Skywalker is that there are some elements of the film that come off as feeling a little shoehorned – which might also be seen as a bit of backhanded praise as the film is a roller coaster ride. I felt the movie didn't even slow down to catch it's breath until nearly the third act of the movie. Having said that there are obviously many characters to focus on from just those introduced in Abrams' Star Wars: The Force Awakens from 2015. Plus the fact you are adding a handful of brand new characters – even with a running time of nearly two hours and thirty minutes, you have to at a certain point follow a few characters more than others. I would think this is understandable though and shouldn't be a sticking point for any fan of the Star Wars series.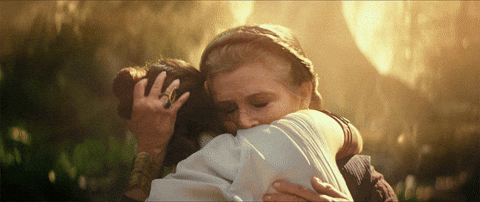 The script which was co-written by both Abrams as well as Chris Terrio (Justice League) as I stated in the title for this article has an amazing amount of heart – while I'm tempted to say it skates the line of fan service… being honest with myself I would say it is more like they were being true to what came before. In particular with this new trilogy of Star Wars films – what we have been shown in regards to the Jedi Order or how… what we thought was 'true' from the first two trilogies has been expanded on – there is more of the same. Now let me state that I had a few issues with The Last Jedi and I do have a few issues with The Rise of Skywalker too – but in no way does Abrams or the cast betray in my mind what George Lucas started 42 years ago.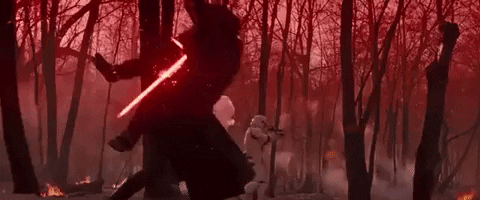 The Rise of Skywalker boasted plenty of action, quite a bit of comedic moments, and some powerful emotional ones too. I think I should also mention that there things in The Rise of Skywalker that you would have never seen coming – I don't mean like Boba Fett suddenly shows up riding a T-Rex or anything wacky like that. It's just that Abrams and company have done their level best to present Star Wars fans with an entertaining end to the Skywalker saga as I've already mentioned. When the last credit rolled and the house lights were raised… I sat in my seat for some long moments… and the one thing that stuck in my brain was how unfair it seemed that I wasn't lucky enough to watch The Rise of Skywalker with my best friends. Those of us who have literally grown up loving the adventures of Luke Skywalker, Leia Organa, Han Solo, R2-D2, C-3PO, and of course Chewbacca – like many of you have. In addition to the enjoyment of new heroes such as Rey, Finn, Poe Dameron, BB-8, Rose Tico, and the villainous Kylo Ren.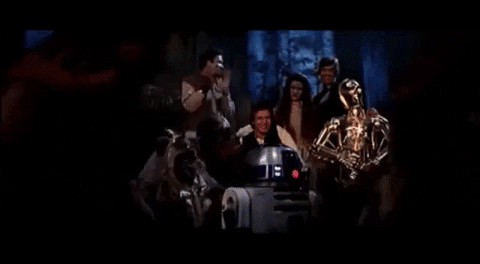 In closing… The Force is strong with The Rise of Skywalker… it is most assuredly an entertaining finale for this particular chapter of Star Wars. So if you are heading out today to catch it for yourself – I obviously hope you enjoy the movie as much as I did – and remember "The Force will be with you, always."