Did you know that bubble gum got it's start all the way back in 1928 – to say nothing of the fact that it is considered a variety of chewing gum? The popular type of gum became popular around 1848 – at least that is when John B. Curtis began the producing and selling The State of Maine Pure Spruce Gum. Bubble gum was courtesy of an employee of Fleer Chewing Gum Company by the name of Walter Diemer who was in fact an accountant for the company – he was just messing with various gum recipes. It seems that Diemer was using a formula for an unsuccessful brand of gum known as Blibber-Blubber which had been tested – although never released – in 1906, the creator was none other than Frank H. Fleer. The reason for Blibber-Blubber never making it to market was that it was quite sticky and brittle… and if Gary Shuster's 2006 book From Manila to the Monkey Trial is to be believed, when Blibber-Blubber was popped it would require a solvent and scrubbing to remove the gum from the face. So it was Diemer who would perfected the recipe – although his gum would come out a rather unappetizing gray color – the only food coloring at the Fleer Chewing Gum Company was pink – which is why bubble gum has mostly remained that color ever since. Walter used a salt water taffy wrapping machine and as a test produced 100 pieces of this new bubble gum – by the end of the day all 100 pieces had been sold for a penny a piece. If the inflation calculator is correct it would mean that Walter had earned himself the equivalent of $146 dollars and some change today. Presenting this new creation to the company – Fleer began producing it as Dubble Bubble gum and in it's first year alone earned over 1.5 million dollars in sales… one penny at a time!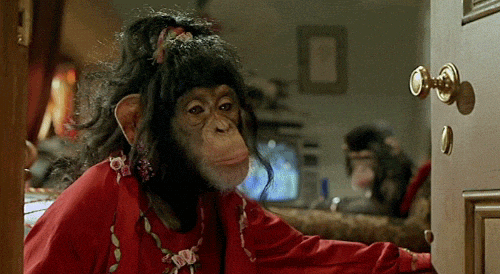 I bet you didn't think you would get the history of bubble gum when you checked out this article, right? So let's leap ahead to what I believe is the late '70s – that is when General Foods debuted Increda Bubble gum. A gum that advertised a few benefits – such as:
Feel the pop! Taste the Flavor!
Chew the soft juicy bubble gum!
Blow the fabulous bubble!
It's loaded with long laughing flavor!
It would seem that someone chewing the gum could feel the pop because there were Pop Rocks in the gum itself – now I will admit I do not remember ever trying Increda Bubble gum – but I do recall the TV commercial for it. One that features the likes of Count Dracula, some puppets that are heavily inspired by the Muppets as well as featuring quite a few happy children.