While it is most certainly a couple of days after Thanksgiving I felt I should do my best to get a Pop Culture Retrorama podcast out today – a look at the top 5 Thanksgiving Specials that helped me through this month. If you are a fan of the Saturday Frights podcast you might have realized that sadly there was no new show for the month of November, in this Pop Culture Retrorama special episode I explain why that is. It is a very valid reason and as I mention in the show itself – this special today is in part an apology for not being able to get more podcasts out this month. As I also mention, not all of the specials are the kind we think of during this Holiday season – say like 1968's The Mouse on the Mayflower – in fact some of the offerings on this top 5 list are just Thanksgiving themed television episodes. I do feel however after saying all of that you won't be too shocked by what made my list of must-see Thanksgiving Specials.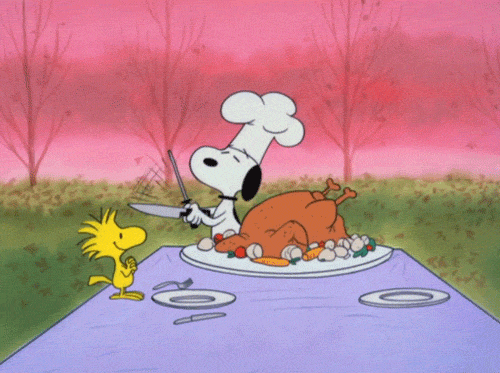 Being a special podcast episode, this year's Top 5 Thanksgiving Specials runs just a little shorter than a standard show. I have done my best to give you a brief synopsis for each entry on the list as well as bring along a few audio treats for your listening pleasure. In addition I fervently hope you will share your own must-see Thanksgiving Specials that you watched this Holiday season in the comments section below. Furthermore I hope there might be one or two on the list that you've not had the pleasure of catching before – maybe you can track them down while you are taking a break from shopping or throwing that big Thanksgiving get together.
As I always do I share my personal recollections and connections with each of the entries on the Top 5 Thanksgiving Specials list. I also take a moment at the end of this podcast to share a few of the things that I am extremely grateful for – which not to be a spoiler most assuredly includes you – for taking the time out of your busy schedule to listen to the show.
If you have any suggestions for topics you would like for us to cover in a future episode -or possibly you have comments on the current show itself, email them to me at VicSagePopCulture@gmail.com You can also contact me on Facebook or even Twitter. Or perhaps check out the Pop Culture Retrorama Facebook page? There you can find posts a couple of times a day – featuring vintage commercials, comic book ads and toys.
The theme used at the beginning and ending of this episode was provided by Earl Green, if you enjoy his work, make sure to check out his exceptional spot on the internet – TheLogBook.com – let him know we sent you.
Subscribe to the Pop Culture Retrorama Podcast:
[iTunes] Subscribe to the Podcast directly in iTunes (MP3)
Directly Download the Pop Culture Retrorama Podcast:
Episode Mirror #1 (MP3)
Episode Mirror #2 (OGG)